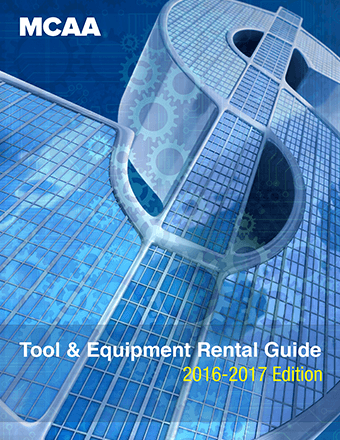 Are you being asked to use rates other than those included in MCAA's Tool & Equipment Rental Guide? Not to worry… EquipmentWatch prepares the rates in MCAA's guide using the same cost formulas and methodology they use for their own rates.
Need to prove it to a customer? The Introduction on page 3 of the guide states that:
The Tool & Equipment Rental Guide is a comprehensive, current guide to cost recovery for equipment used by mechanical contractors. The rates in this guide are intended as guidelines paralleling amounts an equipment owner should charge during rental or contractual periods to recover equipment-related costs on a single-shift (8-hour) basis.

These rates are derived from cost formulas and data developed by EquipmentWatch and from analytic methods used in the construction industry. Generally, these methods consider purchase price, depreciation, maintenance and overhaul costs, indirect equipment costs, and average annual use hours. Specific market conditions, such as local supply and demand, are not considered in these calculations. These rates are not a tabulation of rates being charged nationally. They do not reflect rates charged by rental companies except by coincidence. Recognizing that costs may vary considerably from state to state, a Regional Rate Adjustment Table is provided as Appendix I.
Additional information about the guide's definitions and methodology can be found on pages 5-6.
Related Articles