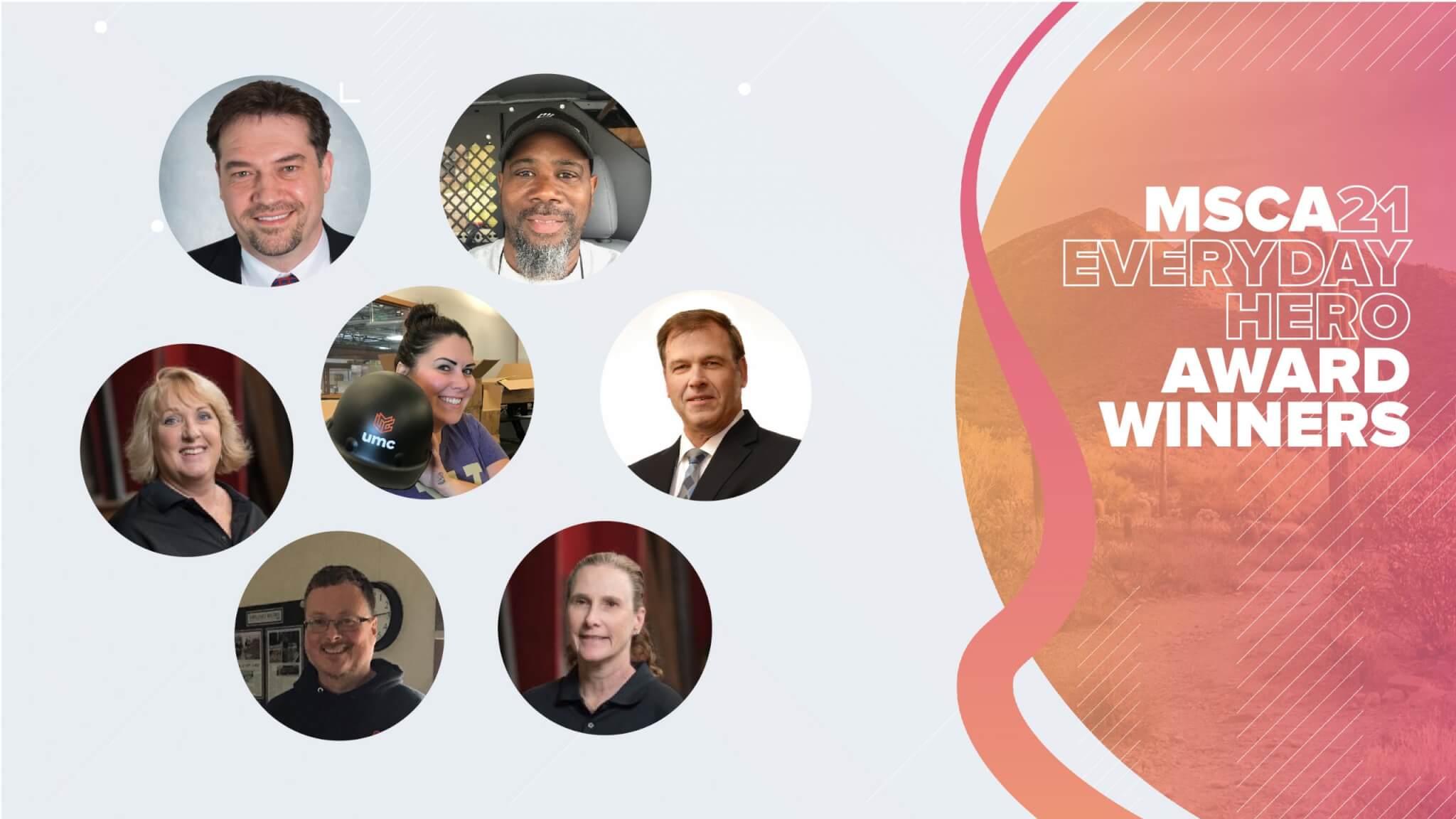 Seven years ago, MSCA introduced the Everyday Hero Award, thanks to the inspiration of MSCA21 D.S. O'Brien Award winner Dick Starr. The award was created to recognize an employee from one of our member companies who, in his or her own extraordinary way, quietly gives of their time and skills to benefit others while seeking no recognition or compensation.
"During the past year and a half, as we all dealt with the pandemic in our personal lives and our businesses, I think we all witnessed many acts of heroism, compassion, kindness and concern for our neighbors and friends," said MSCA Chair Mike Star, adding, "Unlike previous years, we could not select just one winner but decided to recognize all of those 'heroes' that were nominated."
The heroes are:
Kevin Armistead
COO
Armistead Mechanical
Waldwick, NJ
Melissa Feiler
Tool and Equipment Manager
UMC, Inc.
Mukilteo, WA
Greg Gyorda
Director of Customer and Employee Training
Watts Water Technologies
North Andover, MA
Harry Harris
Service Technician
Enginuity LLC
Mechanicsburg, PA
Kim Keith
Dispatcher
Enginuity LLC
Mechanicsburg, PA
Lure Martrano
Dispatcher
Enginuity LLC
Mechanicsburg, PA
Everett Washington
Service Technician
The Waldinger Corporation
Madison, WI
Each of these heroes will be receiving a special certificate and gift card. MCAA and MSCA thank them all for going above and beyond.
Related Articles