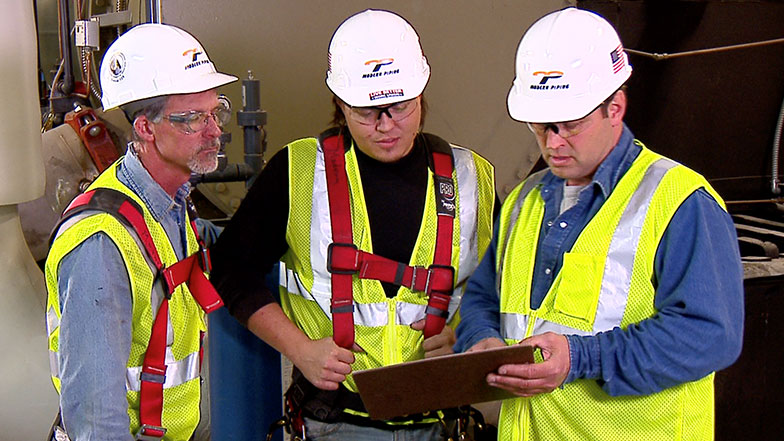 Pre-project and pre-task safety and health planning for construction should be an integral part of every construction project. Imagine how much easier it would be to protect our workers and make projects even more profitable if safety were automatically included in all existing construction planning processes. That's what Safety Planning is all about.
MCAA's Safety Planning Guide provides information to assist you with this task, whether you're serving as the prime contractor or a subcontractor. Inside, you will find:
Step-by-step best practices for incorporating safety into pre-project and pre-task planning
Information to help you implement your plans
An effective 10-step task hazard analysis process
A list of the most common job hazards in the mechanical industry, along with injuries that typically result and corrective measures you can put in place to avoid them
A task hazard analysis report form
Want Even More Safety Resources?
MCAA has you covered, with a full range of resources to help you protect your workers from injury and comply with applicable safety regulations. Here's where to find them:
On our Direct Links to MCAA & MSCA Safety Resources page, where they're listed by category with links.
In the Resource Center, where you can use the blue Refine Your Search bar to pinpoint exactly what you're looking for.
Have Questions or Need Personal Assistance?
Contact MCAA's Pete Chaney.
Related Articles