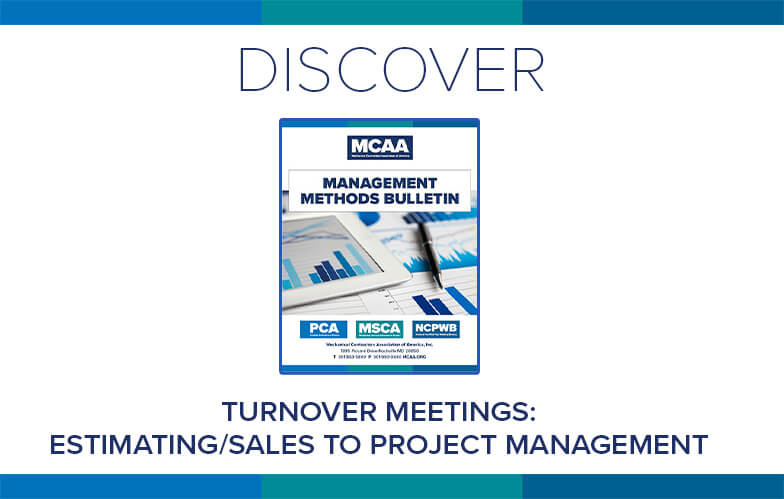 Pre-planning is critical to the success of every project regardless of size. MCAA's Turnover Meetings: Estimating/Sales to Project Management identifies the traits of highly-effective turnover meetings to help contractors transform these meetings into productive and rewarding planning exercises. It's just one of MCAA's educational resources that are free to MCAA members as a benefit of membership.
The bulletin explains:
What a turnover meeting is
Which projects require a turnover meeting
Who should attend the turnover meeting
The project manager's role
When the meeting should occur
How long the meeting takes
Topics of discussion
Effective communication and attitude
How to avoid information overload
A variety of sample forms are included:
New job setup checklist
Site risk assessment checklist
Planning turnover requirements checklist
Sample standard construction plan
Turnover meeting documentation checklist
The Planning for Profitability: Your Guide to Successful Preconstruction Planning resource mentioned in the bulletin is available for download here.
For a full list of available Management Methods Bulletins, visit the Management Methods Bulletins page.
Have Questions or Need Personal Assistance?
Contact MCAA's Frank Wall.
Related Articles