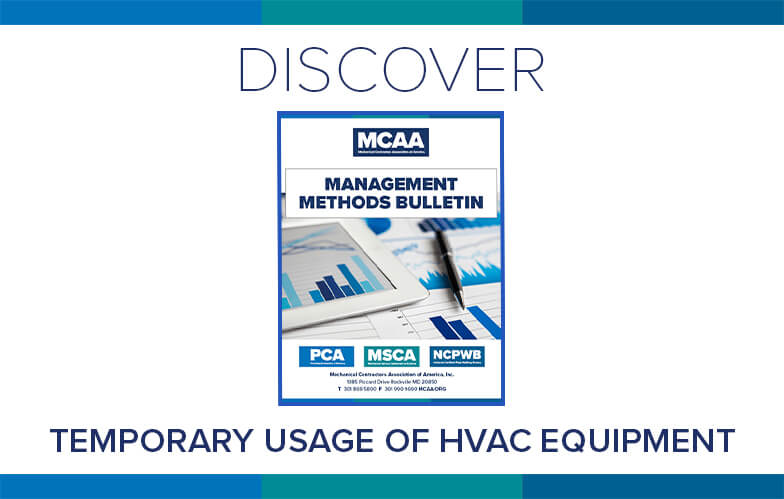 The use of permanent HVAC systems to provide temporary heat during construction introduces the possibility of indoor air quality (IAQ) issues down the line. MCAA's Temporary Usage of HVAC Equipment explains why temporary heating, cooling and dehumidification equipment specifically designed for use during construction is preferable. It's just one of MCAA's educational resources that are free to MCAA members as a benefit of membership.
The bulletin explains:
Indoor air quality (IAQ) guidelines and issues
LEED considerations
Impacts on the mechanical contractor
For a full list of available Management Methods Bulletins, visit the Management Methods Bulletins page.
Have Questions or Need Personal Assistance?
Contact MCAA's Frank Wall.
Related Articles