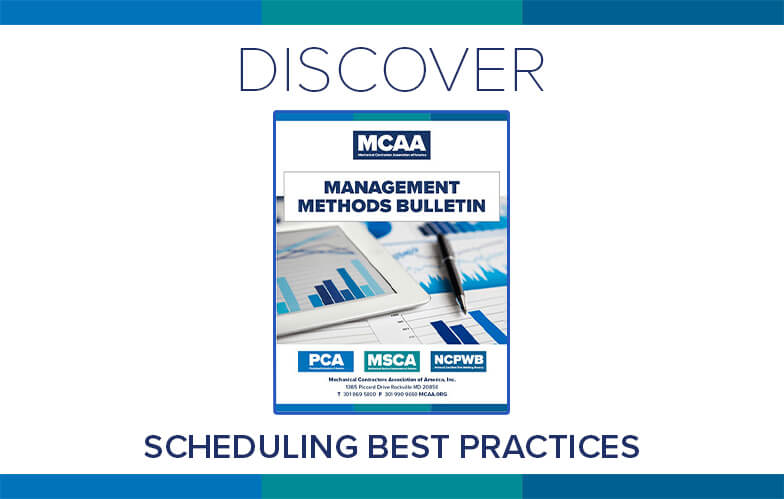 Each week, MCAA will highlight one or more of the educational resources that are free to MCAA members as a benefit of membership. This week, we focus on MCAA's Scheduling Best Practices bulletin and podcast, which look at how contractors can adapt and improve skill and competency at scheduling, which is necessary to deliver the value that customers expect on time.
In the related podcast, host Bob Lindbloom and co-host Paul Alexander discuss scheduling best practices with Michael McLin and Brian Lightner of Maxim Consulting Group. Play the podcast directly from the WebBook, or listen and subscribe to the podcast on iTunes or Google Play.
Have Questions or Need Personal Assistance?
Contact MCAA's Frank Wall.
Related Articles