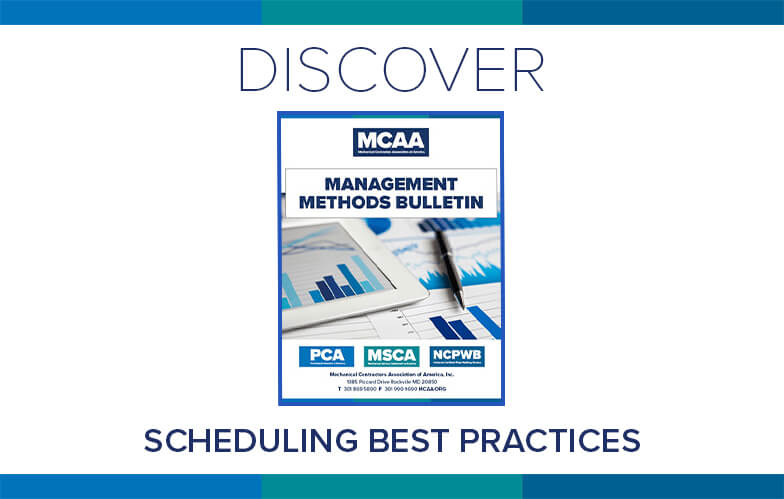 Modern construction projects require expertise in multiple forms of scheduling to account for proper work sequencing, resource allocation, and production planning. MCAA's Scheduling Best Practices offers tips for adapting and improving skill and competency at scheduling. It's just one of MCAA's educational resources that are free to MCAA members as a benefit of membership.
For a full list of available Management Methods Bulletins, visit the Management Methods Bulletins page.
Have Questions or Need Personal Assistance?
Contact MCAA's Frank Wall.
Related Articles