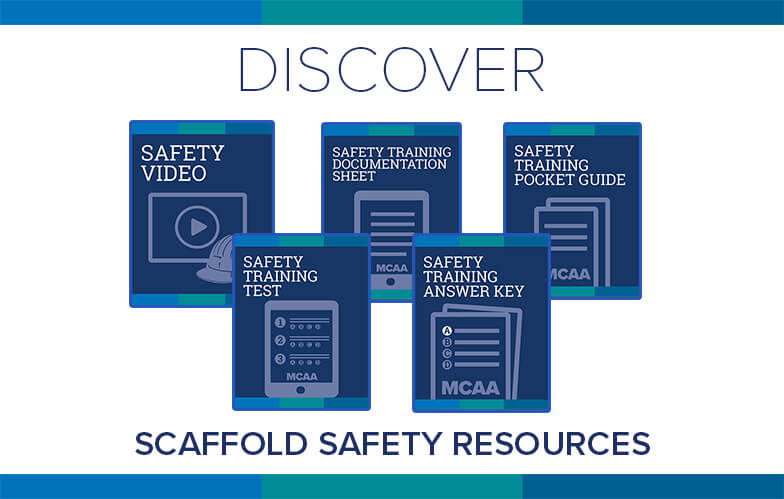 Each week, MCAA will highlight one or more of the educational resources that are free to MCAA members as a benefit of membership. This week, we focus on MCAA's Scaffold Safety Training Video and its materials. This video will teach your workers to protect themselves from the hazards inherent in working at heights on both mobile and stationary frame scaffolding.
Your workers will learn about:
Scaffold setup
Scaffold height and capacity limitations
Safe access
Fall prevention and protection
Safe work practices
The video comes with a pocket guide that highlights key training points, a training documentation sheet, a 20-question multiple choice test, and a test answer key.
Download the Video and Accompanying Materials
Video | Pocket Guide | Documentation Sheet | Test | Answer Key
Have Questions or Need Personal Assistance?
Contact MCAA's Raffi Elchemmas.
Related Articles