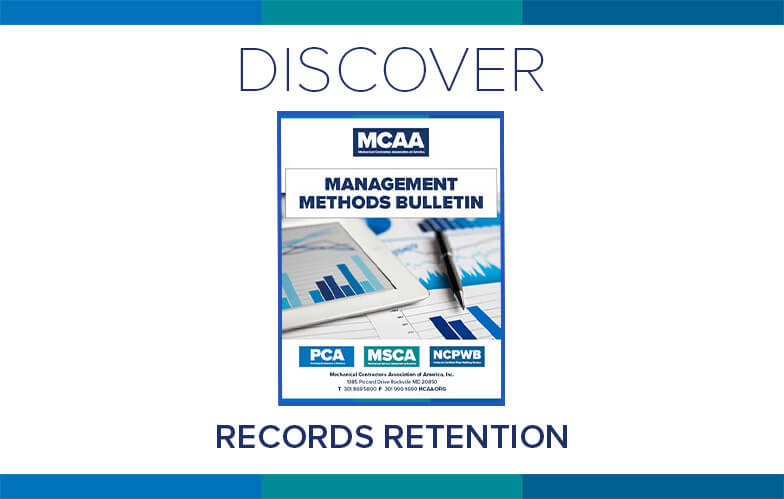 Retention of company records is critical for many reasons, especially the potential for litigation involving a construction project. MCAA's Records Retention provides guidelines for establishing or refining a company's records retention policy. It's just one of MCAA's educational resources that are free to MCAA members as a benefit of membership.
The bulletin covers:
Records retention policies
Records retention/destruction schedules
Records storage
Litigation
For a full list of available Management Methods Bulletins, visit the Management Methods Bulletins page.
Have Questions or Need Personal Assistance?
Contact MCAA's Frank Wall.
Related Articles