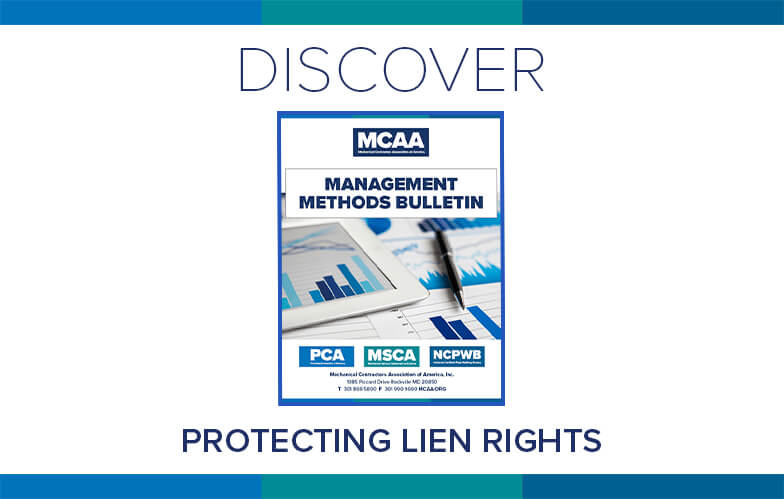 Lien laws protect subcontractors and suppliers by securing payment for work performed on privately-owned real property, even in the absence of a direct contract with the property owner. MCAA's Protecting Lien Rights provides an overview of lien laws and how to protect against loss of lien rights. It's just one of MCAA's educational resources that are free to MCAA members as a benefit of membership.
The bulletin explains:
Key differences among state lien laws
How liens and bonds protect subcontractors and suppliers
Commonalities among lien laws
How to protect against loss of lien rights
For a full list of available Management Methods Bulletins, visit the Management Methods Bulletins page.
Have Questions or Need Personal Assistance?
Contact MCAA's Frank Wall.
Related Articles