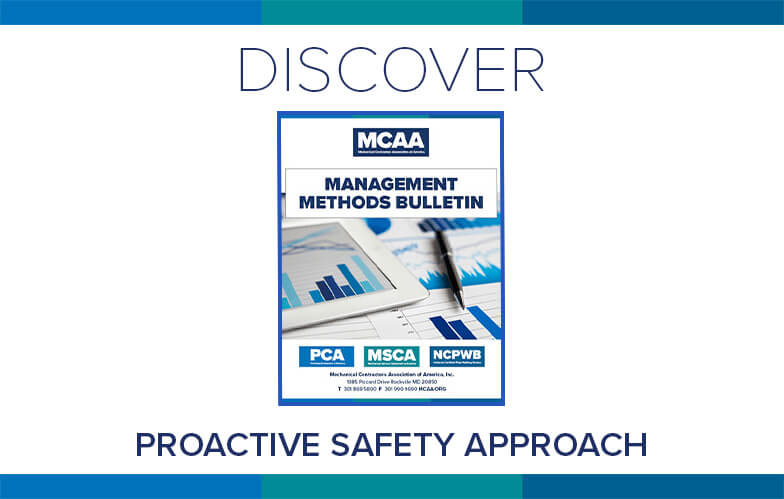 A comprehensive safety approach that involves all company employees is good for workers and a company's bottom line. MCAA's Proactive Safety Approach provides tips and inspiration for companies seeking to develop or improve upon such a plan. It's just one of MCAA's educational resources that are free to MCAA members as a benefit of membership.
The bulletin highlights the pillars of Nooter Construction Company's successful Positive – Awareness – Coaching – Teamwork (P.A.C.T.) safety program, which substantially reduced the company's Recordable Incident Rate.
For a full list of available Management Methods Bulletins, including several that touch on the topic of safety, visit the Management Methods Bulletins page.
You may also be interested in MCAA's 700+ Safety & Health Resources.
Have Questions or Need Personal Assistance?
Contact MCAA's Frank Wall.
Related Articles