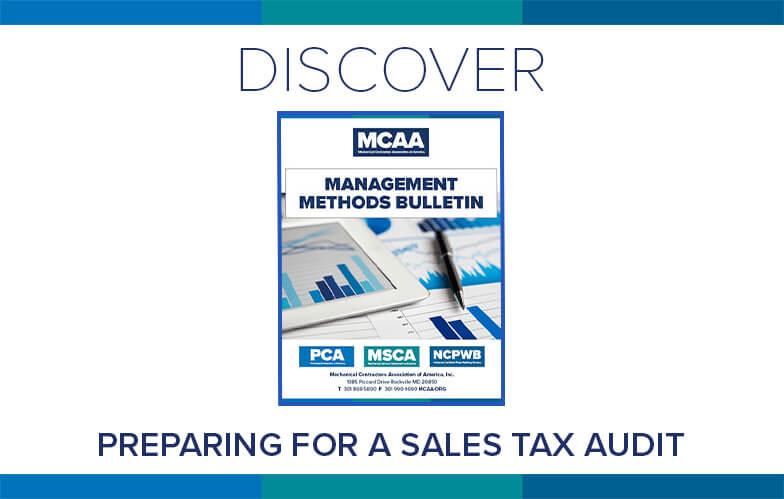 In the best of circumstances, state and local tax audits of construction contractors eventually turn adversarial and are not to be treated lightly. MCAA's Preparing for a Sales Tax Audit will help you understand the process and the rules so that you can resolve any issues with practicality and technical proficiency. It's just one of MCAA's educational resources that are free to MCAA members as a benefit of membership.
The bulletin covers:
The areas that are typically troubling for construction contractor sales tax audits
The sales tax audit process
Pre-audit planning
Field audit planning
Post audit planning
It includes practical observations to help make your audit go as smoothly as possible.
For a full list of available Management Methods Bulletins, visit the Management Methods Bulletins page.
Have Questions or Need Personal Assistance?
Contact MCAA's Frank Wall.
Related Articles