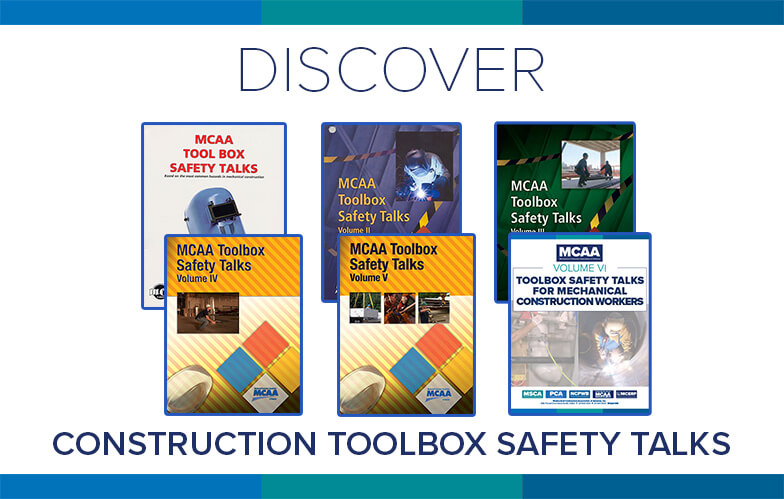 Each week, MCAA will highlight one or more of the educational resources that are free to MCAA members as a benefit of membership. This week, we focus on MCAA's Mechanical Construction Workers Toolbox Talks. Each of the six volumes in the series includes 52 talks, everything you need for a year of weekly worker safety training without the stress of having to prepare the training from scratch.
Topics covered include:
Hazard communication
Respiratory protection
Hearing conservation
Welding hazards
Vehicle safety and maintenance
First aid and health issues
Materials handling
Additional training topics emphasize the importance of worker safety to help ensure that workers are on the lookout for all potential safety hazards.
Instructions and a worker safety training documentation sheet are included to further simplify the process.
Download the Toolbox Talks
You Might Also Like These Toolbox Safety Talks & Tailgate Safety Talks
Have Questions or Need Personal Assistance?
Contact MCAA's Raffi Elchemmas.
Related Articles