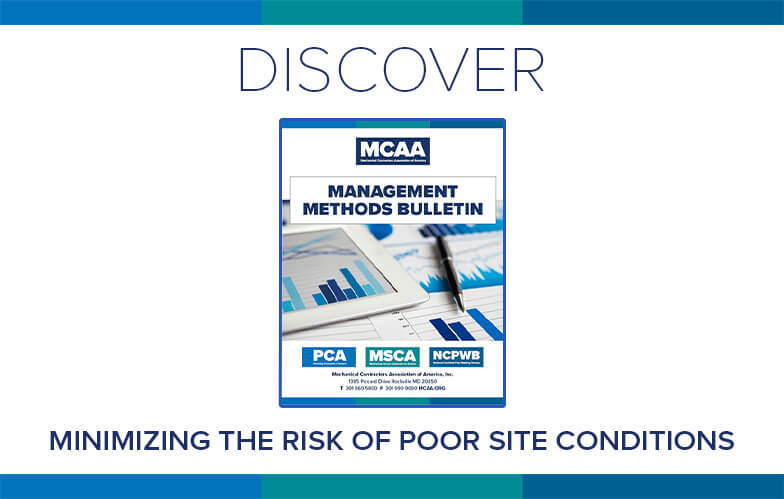 Site conditions may significantly impact productivity on the job. Poor site conditions can affect material handling as well as the actual time required for installation of pipe and equipment. MCAA's Minimizing the Risk of Poor Site Conditions provides a site conditions checklist to help mechanical contractors address potential issues early in the project. It's just one of MCAA's educational resources that are free to MCAA members as a benefit of membership.
Strategies for addressing unanticipated or changed site conditions are also included.
For a full list of available Management Methods Bulletins, visit the Management Methods Bulletins page.
Have Questions or Need Personal Assistance?
Contact MCAA's Frank Wall.
Related Articles