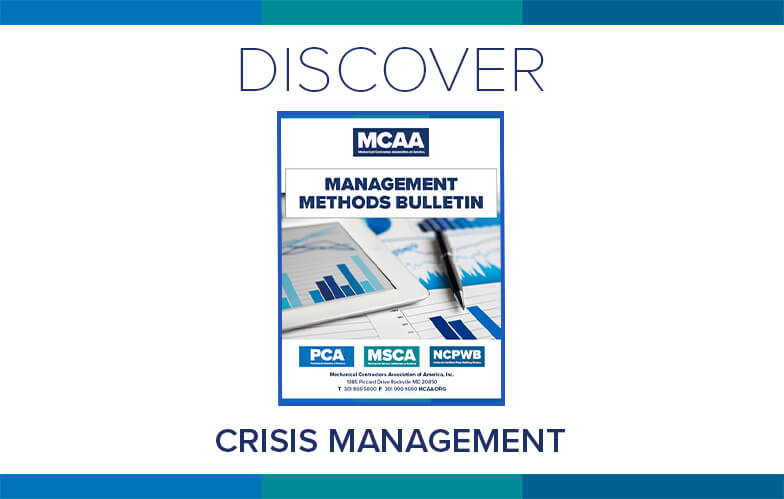 The same project management team that deals with day-to-day jobsite problems will also necessarily be the first to react to a crisis. MCAA's Mechanical Contractor's Guide to Crisis Management will help your company develop or fine-tune its crisis management plan. It's just one of MCAA's educational resources that are free to MCAA members as a benefit of membership.
The bulletin covers:
Tips for an effective crisis management plan
Sequence of response
Considerations for dealing with the media
Returning to normal operations
For a full list of available Management Methods Bulletins, visit the Management Methods Bulletins page.
Have Questions or Need Personal Assistance?
Contact MCAA's Frank Wall.
Related Articles