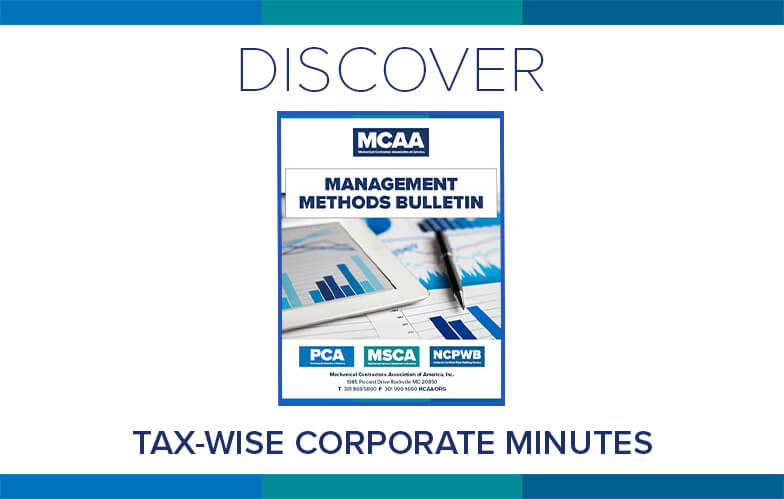 Properly drafted corporate minutes that reflect the actual intentions of the corporate directors and shareholders can be, and frequently have been, the factor that tips the scales in the taxpayer's favor during disputes with the Internal Revenue Service. MCAA's How to Set Up Tax-Wise Corporate Minutes explains the bottom-line importance of these important business documents. It's just one of MCAA's educational resources that are free to MCAA members as a benefit of membership.
The bulletin covers:
What properly drafted minutes should include
Potential alternatives to minutes
Areas that are particularly susceptible to IRS challenges
For a full list of available Management Methods Bulletins, visit the Management Methods Bulletins page.
Have Questions or Need Personal Assistance?
Contact MCAA's Frank Wall.
Related Articles