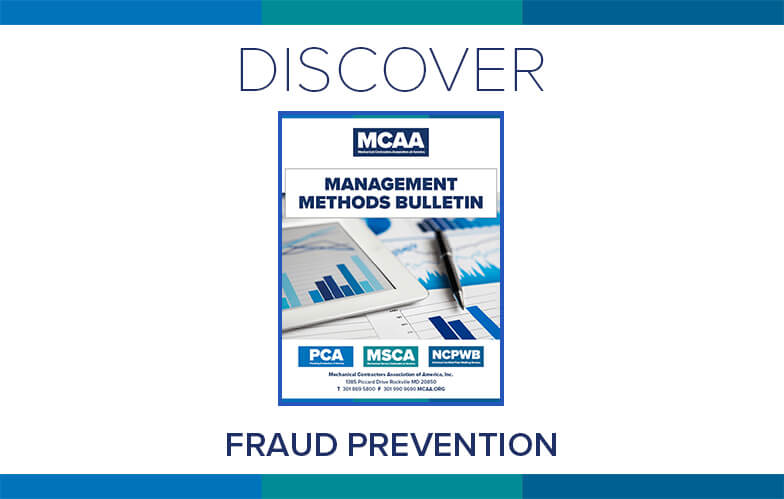 MCAA's Fraud Prevention provides guidance to assist you in considering the sources of fraud and establishing policies and procedures to prevent its occurrence as much as practically possible. It's just one of MCAA's educational resources that are free to MCAA members as a benefit of membership.
The bulletin includes:
Potential sources of fraud, employees, subcontractors, suppliers and consultants
A fraud prevention checklist that guides you through the things you need to consider in order to protect your company from fraud
For a full list of available Management Methods Bulletins, visit the Management Methods Bulletins page.
Have Questions or Need Personal Assistance?
Contact MCAA's Frank Wall.
Related Articles