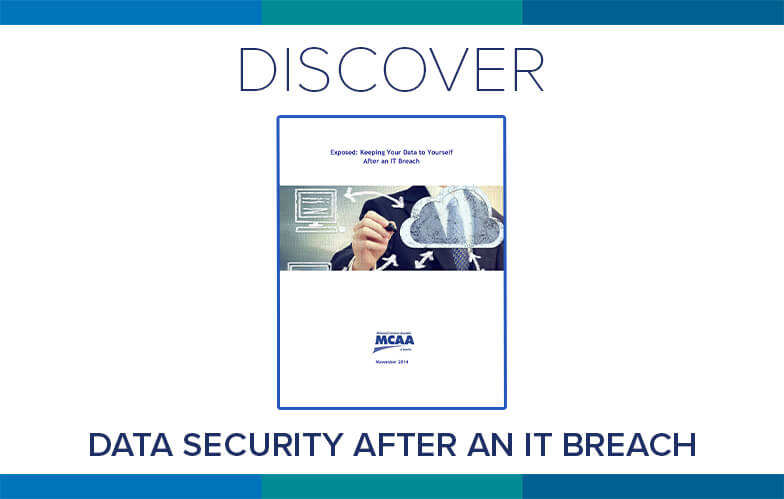 Each week, MCAA will highlight one or more of the educational resources that are free to MCAA members as a benefit of membership. This week, we focus on MCAA's Exposed: Keeping Your Data to Yourself After an IT Breach. This resource explains what company executives can do to protect their companies if their website is hacked and defaced, their files are held for ransom, or their Data Center goes offline with no estimate for restoration.
You Might Also Like These Resources
Have Questions or Need Personal Assistance?
Contact MCAA's Sean McGuire.
Related Articles