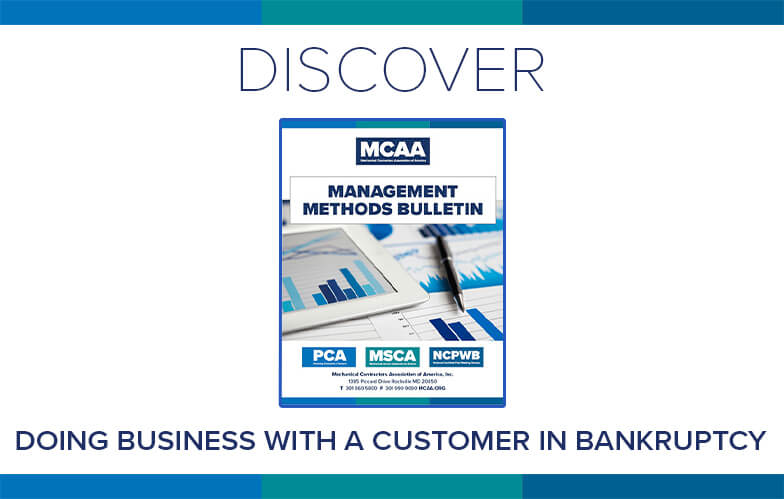 When a customer files bankruptcy, mechanical contractors face legal and other pitfalls that may affect their business relationship with that customer. MCAA's Doing Business with a Customer in Bankruptcy reviews each of these to help contractors preserve relationships and protect their bottom line. It's just one of MCAA's educational resources that are free to MCAA members as a benefit of membership.
Topics covered include:
Bankruptcy basics
Administrative claims for post-bankruptcy sales
Continuing to do business with the Chapter 11 debtor
Bankruptcy of a general contractor during the job
Bond and mechanic's lien protection
Preferential transfers
When to consult with legal counsel
Other considerations
For a full list of available Management Methods Bulletins, visit the Management Methods Bulletins page.
Have Questions or Need Personal Assistance?
Contact MCAA's Frank Wall.
Related Articles