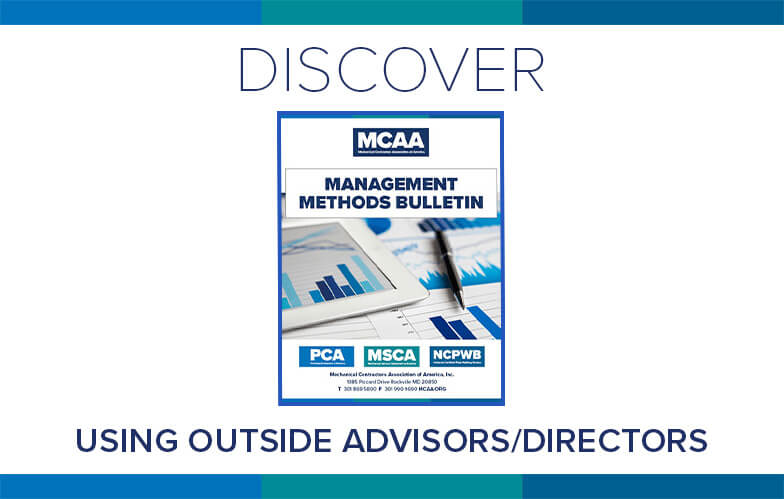 Outside advisors can help a company gauge management performance, answer operations questions, assist with planning for the future, arbitrate internal differences, and keep management alert to relevant changes in the external world. MCAA's Corporate Structure: Using Outside Advisors/Directors offers tips for finding and involving these outside advisors. It's just one of MCAA's educational resources that are free to MCAA members as a benefit of membership.
The bulletin covers:
What to look for in an outside advisor
The pros and cons of involving them as members of the board of directors or members of an advisory committee
Compensation
Where to find people who will serve
Meeting mechanics
Clarifying your objectives
For a full list of available Management Methods Bulletins, visit the Management Methods Bulletins page.
Have Questions or Need Personal Assistance?
Contact MCAA's Frank Wall.
Related Articles