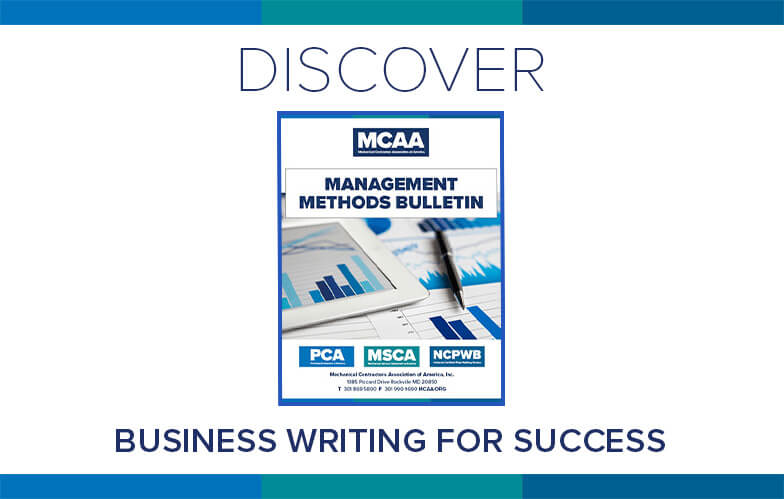 Effective written communication is focused, clear and aims to accomplish a purpose. MCAA's Business Writing for Success provides guidelines to help you consider and deliver messages that achieve the desired result. It's just one of MCAA's educational resources that are free to MCAA members as a benefit of membership.
The bulletin covers:
The basics of good business writing
Choosing the right message format for the job
The importance of beginning with the positive
Building a logical argument
Special considerations regarding email and texting
For a full list of available Management Methods Bulletins, visit the Management Methods Bulletins page.
Have Questions or Need Personal Assistance?
Contact MCAA's Frank Wall.
Related Articles