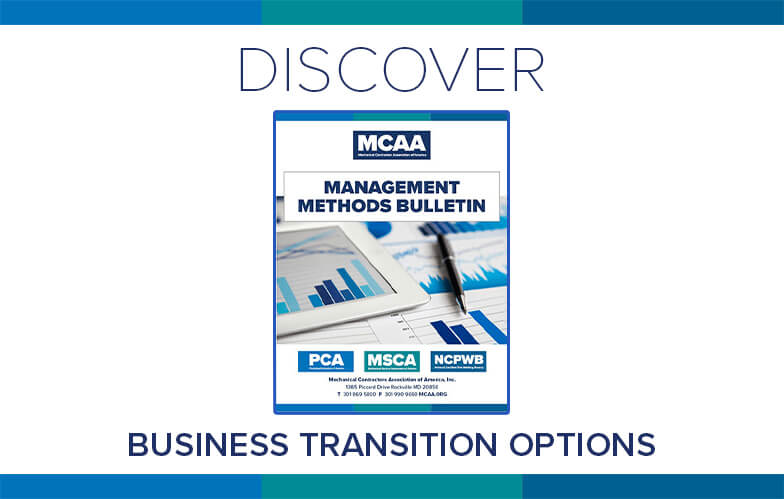 Each week, MCAA will highlight one or more of the educational resources that are free to MCAA members as a benefit of membership. This week, we focus on MCAA's Business Transition Options for the Mechanical Contractor bulletin and podcast, which reviews the various options for transferring ownership of a company and showcases the advance planning and analysis needed for a successful transfer.
In the related podcast, host Bob Lindbloom and co-host Rob Armistead discuss Exit Strategy Planning with Mario Vicari, business advisor to privately-held companies at Kreisher Miller. Play the podcast directly from the WebBook, or listen and subscribe to the podcast on iTunes or Google Play.
Have Questions or Need Personal Assistance?
Contact MCAA's Frank Wall.
Related Articles