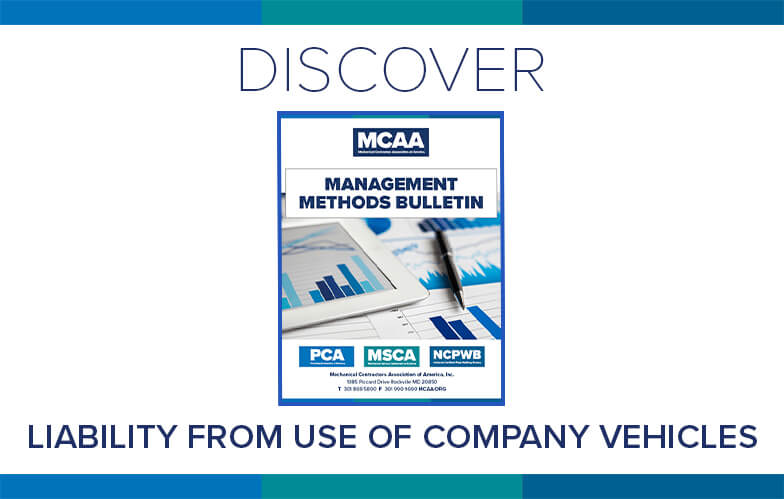 Companies that let employees use company vehicles may face liability should an accident occur. MCAA's Avoiding Potential Liability from Employees' Use of Company Vehicles describes the most common types of liabilities and offers tips to help reduce them. It's just one of MCAA's educational resources that are free to MCAA members as a benefit of membership.
The bulletin covers:
Vicarious liability
Negligent hiring or retention
Negligent lending of a vehicle
Negligent maintenance of a vehicle
For a full list of available Management Methods Bulletins, visit the Management Methods Bulletins page.
Have Questions or Need Personal Assistance?
Contact MCAA's Frank Wall.
Related Articles