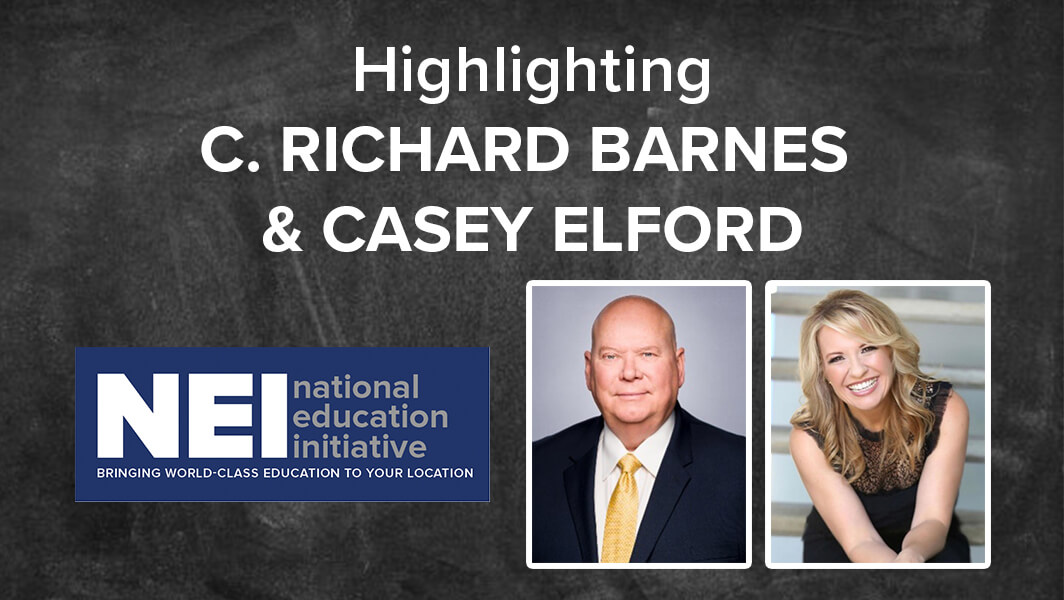 MCAA's National Education Initiative (NEI) Seminars bring our best programs to your local association or your company thanks to instructors like C. Richard Barnes and Casey Elford, experienced mediators and trainers. Richard and Casey help emerging and high potential leaders build the skills they need to succeed in mechanical contracting.
Richard is the founder and president of C. Richard Barnes & Associates, LLC, a consulting firm which provides leadership training and development, dispute resolution services, dispute resolution systems design, facilitation, coaching and negotiation skills training to a cross-section of industry, labor, private, public, and service organizations, both nationally and internationally.
Casey is a California attorney, mediator, and corporate skills trainer who specializes in conflict resolution practices. She is also an adjunct professor at Pepperdine University School of Law where she teaches courses in Mediation and Employment Disputes.
Richard and Casey teach those who attend the Leadership Access Institute (LAI) to:
Communicate better
Solve problems
Negotiate
Understand diversity in the workplace
Handle conflicts
Understand better business etiquette
Richard and Casey's backgrounds make them ideally suited to address these topics.
Like our other NEI instructors, Richard and Casey bring a unique blend of industry and teaching experience to virtual courses, a relatively new NEI offering. Providing top notch, accessible education for everyone in your organization is what the MCAA's NEI is all about! Visit the NEI website for more information about these seminars and a full list of the NEI courses available to MCAA members.
Book your courses via the NEI website, then apply for a 20% rebate on the instructor fees, up to $5,000 per class.*
*This benefit is available only to MCAA members and local affiliates in good standing who book courses via the NEI website. Learn more about the rebate program here. Have questions or need personal assistance? Contact MCAA's Frank Wall or call him at 301-990-2215.
Related Articles