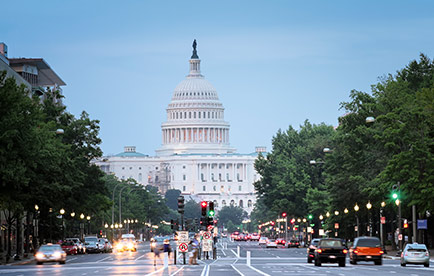 Congressmen Phil Roe, M.D. (R-1-TN) and Donald Norcross (D-1-NJ), both members of the House Education and Workforce Committee's Pension Subcommittee, unveiled plans at a January 9, 2018 legislative roundtable to introduce a new pension plan design option for trustees. The Give Retirement Options to Workers (GROW) Act is expected to be introduced as soon as the week of January 15, 2018.
The GROW Act proposal was originally part of the proposed composite plan design outlined in the 2014 Solutions Not Bailouts legislative proposal. It was eventually dropped from the Kline-Miller Multiemployer Reform Act of 2014.
In restoring this valuable option for pension plan trustees to consider and adopt at their option, the GROW Act proposal combines the best features of a defined benefit plan for plan participants with the most beneficial aspects of a defined contribution plan for contributing employers.
Plan Participants Receive
Required overfunding
Lifetime benefits
Professional asset management
Pooled longevity risk
Contributing Employers Benefit From
Predictability of plan contributions
Elimination of contingent risk of withdrawal liability
Preservation of plan assets in reduced PBGC insurance premiums
Diminished incentives for existing employers to exit the pension plan
In addition to MCAA and the UA, the GROW Act is supported by the Retirement Income Security Coalition sponsored by the National Coordinating Committee for Multiemployer Plans (NCCMP) and the North American Building Trades Unions (NABTU).
Have questions? Contact MCAA's John McNerney.