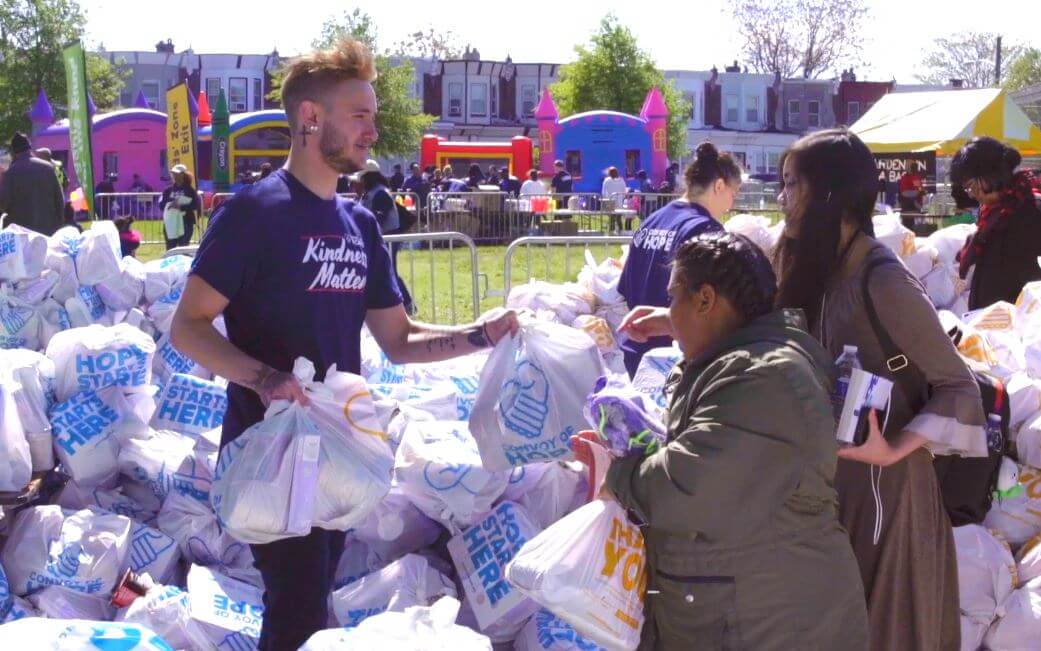 M&SCA of Eastern Pennsylvania hosted a Community Event in Huntington Park last month. The event was in partnership with the Convoy of Hope, a national organization that helps empower others to live independent lives free from poverty, disease, and hunger.
The local chapter provides annually to the Philadelphia Ronald McDonald House but wanted to do something more right within their local community, with personal participation from the Association members and their labor partners in Steamfitters LU 420, and Plumbers of LU 690. Having worked with the Convoy of Hope over the last ten years at the MSCA Educational Conferences, they decided to team up with them and provide free haircuts, medical services, family portraits and more to members of the Philadelphia community.
The day provided a great opportunity for volunteers to spend time with their families and give back.  More than 3,500 guests attended the event and the group provided more than 5,000 bags of groceries to the community.
"There's not a better feeling in the world than seeing people helping people," shared Bob Veight, Senior Director of Service Operations at West Chester Mechanical Contractors, Inc, in Aston, PA.
A special thank you to M&SCA of Eastern Pennsylvania, Convoy of Hope and all who were involved is this fantastic event!
Related Articles