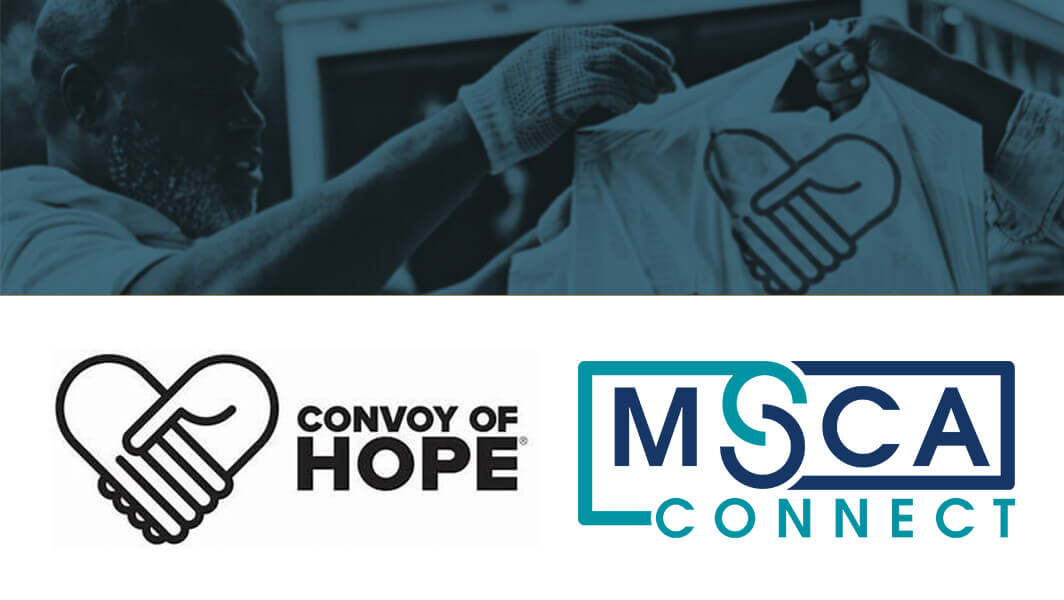 For the past ten years, MSCA has partnered with Convoy of Hope during the annual MSCA educational conferences to support a local organization, in the community where the conference is being held, with needed supplies and hands-on assistance. These organizations have included food banks, homeless shelters, rescue missions and women's shelters. Due to the generosity of our members and local associations, we have been able to provide over a half million dollars in products and services to these organizations.
CHECK OUT OUR LIST OF PRIOR PROJECTS
With the cancellation of this year's MSCA conference in Scottsdale, we are unable to undertake a hands-on event. However, since the outbreak of the pandemic, our friends at Convoy of Hope have stepped up to the plate and worked tirelessly to assist those in need. Their original goal was to supply 10 million meals to families around the country that were struggling. They quickly exceeded that goal and have, to date, provided more than 40 million meals…and are still going strong. We hope you will join us in supporting Convoy of Hope's efforts by making a donation at www.convoyofhope.org/msca.
We hope next year we will again be able to join Convoy of Hope to assist the needy in Austin, TX during our conference. But, until that time, we applaud their efforts in assisting those in need worldwide.
Related Articles