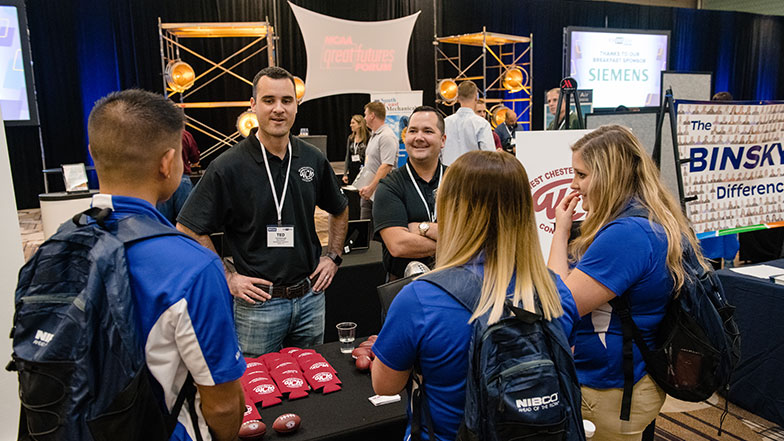 The 2019 MCAA GreatFutures Forum will showcase our nation's history while focusing on our industry's future when it lands in the nation's capital, Washington, D.C.
The event includes MCAA's 3rd Annual Job Fair, where the sharpest MCAA Student Chapter members will be seeking full-time and internship opportunities.
The Job Fair will be held at the Washington Marriott Wardman Park on Friday, September 20 from 8:30 a.m. – 11:00 a.m. Registration to attend and recruit at the Job Fair is complimentary for MCAA/MSCA members.
Your decision to attend the Job Fair will be a Capitol investment!
MCAA members will have exclusive access to members of our 60 MCAA Student Chapters throughout the country.
This includes hundreds of students seeking full-time, co-op and internship opportunities.
September is the best time of the academic year to recruit the best talent.
The Mechanical Contracting Education & Research Foundation (MCERF) will award a $1,000 grant for each intern, co-op or full-time employee hired at the Job Fair…no limit to the number!
Related Articles