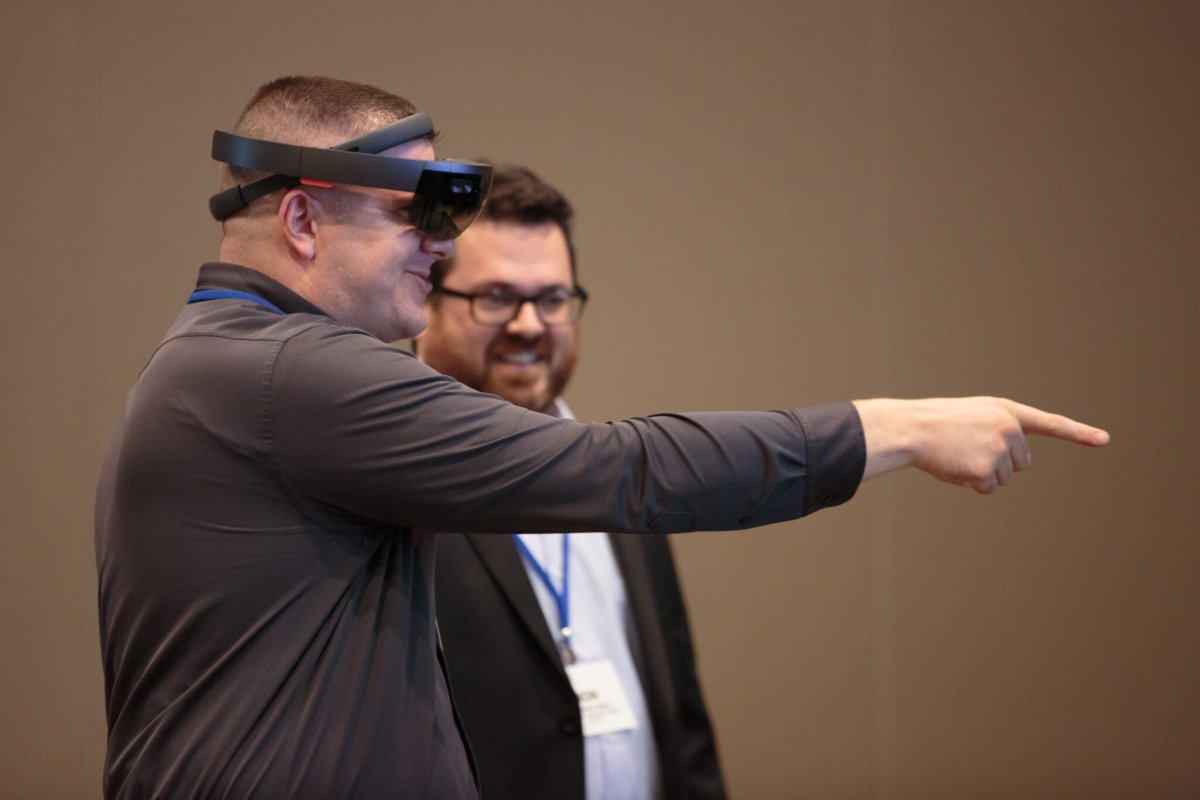 MCAA went to Austin, Texas for the 2017 Technology Conference.  Over three days, members learned about the latest and greatest hardware, software and process innovations in the industry.
If you missed out on the conference, watch the recap video to see some of the conference highlights and interviews.
The success of the conference came from a blend of the best industry speakers with real-life contractor case studies.  With a dozen breakout sessions that all involved roundtables, contractors were able to expand their network and learn how other contractors were innovating and facing some of the exact same problems.
To get attendees talking and sharing, the conference began with a different sort of panel discussion.  Bluebeam's Sasha Reed led a panel discussion that was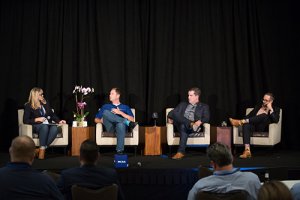 gamified.  To encourage participation, a competition was held with the panelists as well as the attendees themselves.  Josh Bone, James Benham and Nathan Wood attempted to give their best answers to technology questions that contractors faced.  As the questions were being answered, the crowd voted on the best answer.  In the end, Josh Bone, playing on behalf of the charity World Central Kitchen, won the competition.
The next morning, the conference started the day with Nick Espinosa, a white-hat hacker and cyber security specialist with Security Fanatics.  The lively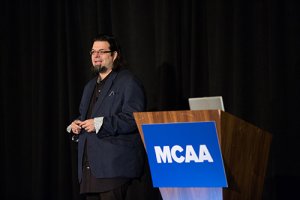 presentation mixed in lessons to avoid exposure to hacking with practical solutions for software and business practices.  Recommendations included spam filters, firewalls and site check software.  If you missed Nick's presentation, he is speaking at the MCAA 2018 Convention in San Antonio.
Throughout the day, breakout sessions on more specific topics took place.  Each of these sessions featured best practices and roundtable discussions so that contractors could not only learn from their instructors, but from their peers as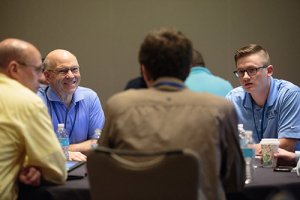 well.  From these breakouts, attendees learned about 3D scanning, BIM practices, service software, fabrication technology, augmented reality and more.   It gave the contractors a chance focus in on a narrow set of topics and dive deep on solutions.
One of the breakout sessions highlighted a new tool developed through MCERF funding.  Brett Young, CEO of BuildingSP joined Nathan Wood from Spectrum AEC to discuss the new MCERF Complexity Measurement Tool (CMT).  The CMT is a Revit Add-in that takes the BIM project you are designing and analyzes it for complexity.  With the way that buildings are designed through BIM today, it is possible to build a system that is so complex that in either can't actually be built or maintained.  The CMT performs a volumetric analysis on a designed space to determine how full a space is with not only MEP materials, but also materials from other design partners like structural.  The MCERF CMT is a free tool developed for the entire industry to use so that buildings can be designed better with more understanding of how complexity impacts the spaces that contractors build in.
For more information on the MCAA Technology Initiative and upcoming programs, visit the MCAA Technology site or contact Sean McGuire.