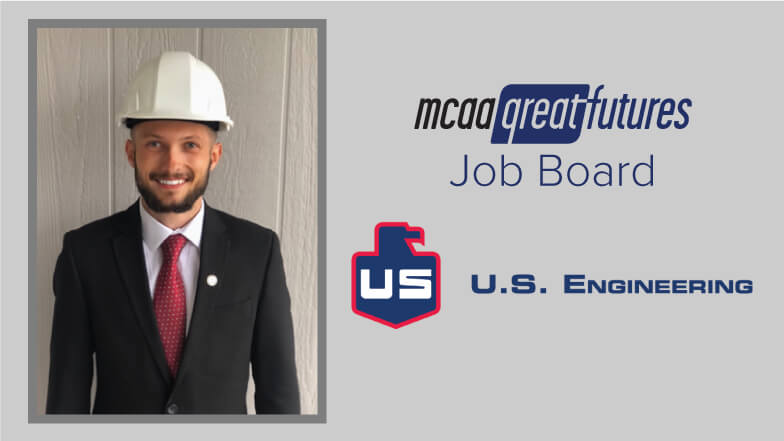 Name: Logan Ocker
Student Chapter: Northern Kentucky University
Internship Company: U.S. Engineering
"I recently signed an offer letter from U.S. Engineering that will allow me to learn from the best of the best in Colorado this summer. After attending the GreatFutures Forum in Boston, MA, I was introduced to the world of mechanical contracting. I applied for a position on the MCAA GreatFutures Job Board and was able to schedule an interview soon after.
MCAA has not only connected me with some incredible people, but it has also opened many doors for my career path. I highly recommend checking out MCAA and the GreatFutures Job Board for anyone looking for internships or job opportunities post-graduation!"
Logan is a junior majoring in Construction Management at Northern Kentucky University. 
Be the Next Success Story – Post Your Open Positions Today!
Looking for an intern or full-time new hire? Post your open positions to a network of student chapter members from close to 50 student chapters from across the U.S. and Canada. MCAA recently updated its job board to make posting internships and entry level full-time positions easy. Take the first step to filling those openings – post your positions today!
How it works:
Login with an MCAA username and password
Click on the job board within the Career Development page
Click Manage My Jobs and Add a Job to create your posting
Jobs remain active for 1 month to ensure postings stay fresh
When the job is set to expire, a reminder will be sent for you to either "mark as filled" or "duplicate" and repost for another month
Interested students can view postings and submit their contact information and resume
Your office will be notified via email when interested students submit their resume
From there, your office is encouraged to continue with your company's application and interview process
Related Articles