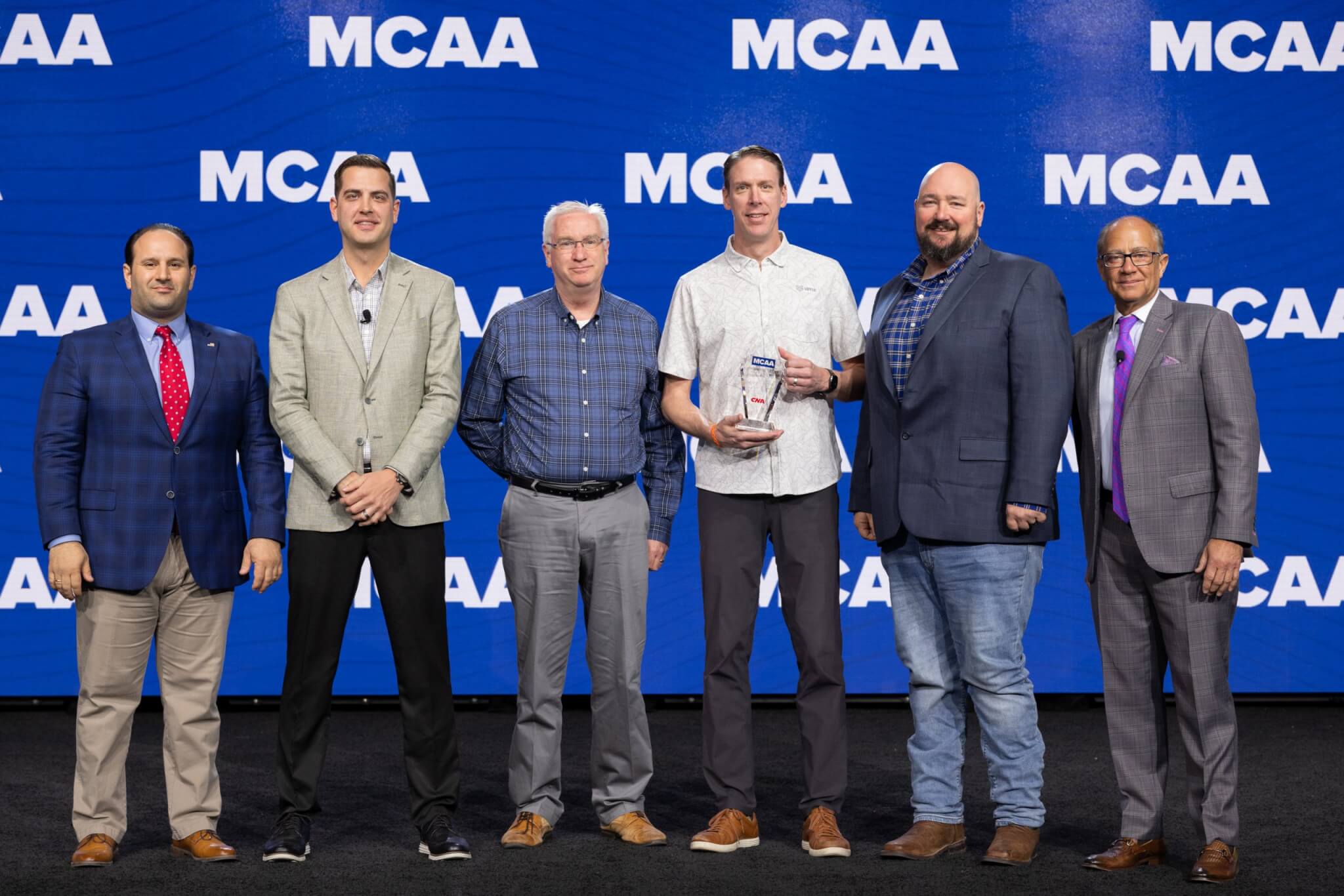 The 2022 MCAA/CNA Safety Excellence Award winners were announced at the MCAA23 annual convention in Arizona. This award focuses on safety and health programs, safety innovations, and achievements in safety to reach a high degree of safety and health excellence. Companies are divided into five categories by number of hours worked and winners are chosen by a committee of their peers.
"On behalf of CNA, I want to recognize the very competitive group of applicants this year, and thank them for participating. All winners have several achievements and excellent programs to be proud of."

Shawn Egan, Risk Control Consultant, CNA.
2022 MCAA/CNA Safety Excellence Award Winners
Category 1: 0 – 100,000: Leibold Inc.
Category 2: 100,001 – 250,000: EMCOR Services Scalise Industries
Category 3: 250,001 – 450,000: Postler & Jaeckle Corp.
Category 4: 450,001 – 1,000,000: UMC. Inc.
Category 5: More than 1,000,000: The Hill Group
MCAA congratulates all the winners and recognizes the tremendous focus on safety and health of all applicants.
Related Articles