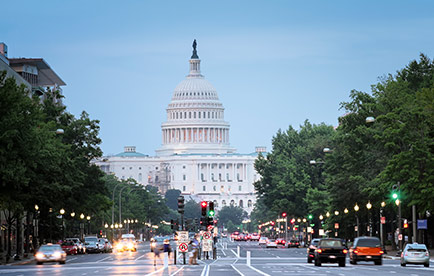 MCAA and the UA have joined in opposition to the initial draft multiemployer pension plan reform proposal that is circulating on Capitol Hill as a discussion draft for the Congressional Joint Select Committee on Multiemployer Pension Plan Solvency.  MCAA and the UA share the assessment that the current proposal is fundamentally counterproductive to the purpose of the Joint Committee and will drastically impair the ongoing solvency of the vast majority of well-funded plans.
The current draft proposal puts too much of the financial strain of the draft's remedial provisions on the majority of well-funded plans. Instead, the draft focuses detrimentally more narrowly  on the most severely underfunded plans only and tangentially puts the interest of the Pension Benefit Guaranty Corporation far ahead of the ongoing solvency and sustainability of plans that may never rely on PBGC resources for a bailout.
In the view of virtually all participants in the NCCMP coalition, the initial draft proposal is a very dangerous set of PBGC fee increases, imprudent funding restrictions, and administrative reforms (withdrawal liability and plan exit fees) that will imperil the long term sustainability of the current defined benefit model for well-funded plans.
MCAA is joining with other employer and labor groups in advising Joint Committee members that the initial proposal is a definite NONSTARTER.  The consensus of labor and management groups is that prudent delay in overall reform consideration and much more balanced reconsideration for the benefit of the entire universe of plans is far preferable to hasty compromises in the remaining few days and weeks of this Congress.
The proposal lamentably doesn't even include mention of the GROW Act/Composite Plan proposal.  However, if the elements of the reform currently in circulation were to be interposed on to the legacy plan component of any Composite Plan – the adoption of the Composite Plan overall would not even be feasible.
For more information contact John McNerney at jmcnerney@mcaa.org.