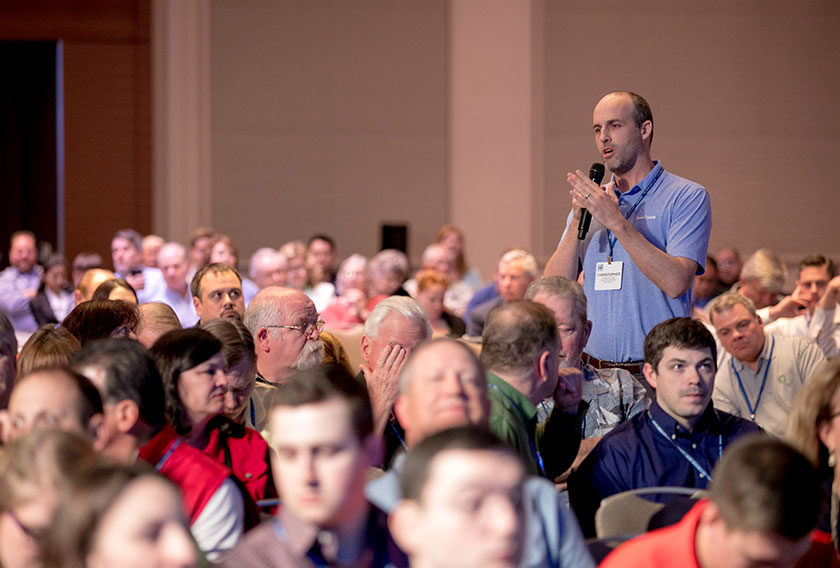 MCAA 2017 attendees hit the ground running with a variety of learning opportunities designed to advance their knowledge about new industry trends, technologies and practices. Whether they came to San Diego hoping to develop or hone their leadership abilities, learn new business growth strategies, explore new building technology applications, discover strategies and methods to attract new talent or take a step back and take stock, experts were on hand to share their insights and experiences.
In Service Sales Leadership and Training—Your Key to Growth, Jim Bartolotta of Atomatic Mechanical Services, the immediate past chairman of the MSCA Board of Managers, discussed the vital role of constant coaching and mentoring in developing great sales teams. He encouraged attendees to set specific sales goals and plans, and to meet weekly to ensure that teams are communicating and goals are met.
Brian Beaulieu's 2017 Economic Forecast predicted that another recession is unlikely until 2030, and that America will remain a leader for at least the next 100 years thanks to a combination of a growing population, abundant natural resources and a system of rights unlike that of any other country.
During Leveraging Technology for Improved Profitability, James Benham discussed how cutting-edge mobile applications, sensors and web-based solutions are being integrated for use in the office and on the jobsite. He explored the latest trends, solutions and devices in building technologies and talked about how they will rewrite the rules for construction projects.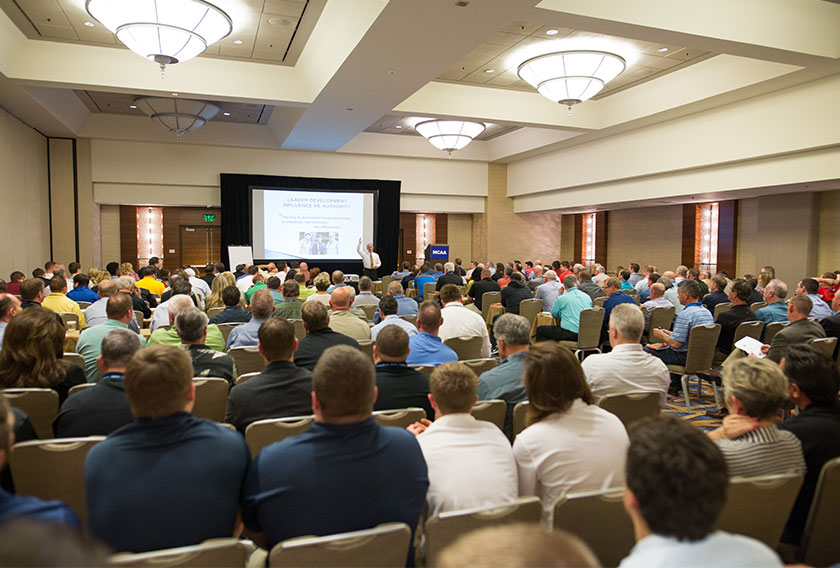 Mark Breslin, a leading authority on construction leadership, strategy, labor-management relations and how to create positive change in the industry, presented The Cutting Edge: Finding and Developing Your Next Generation of Leaders. He encouraged attendees to reinvent their workforces for the future based on changing demographic trends and provided an elevator speech contractors can use when talking with potential hires.
"A zero debt, technical education, earning college credits, with upward career opportunities that can pay you $100,000+ a year."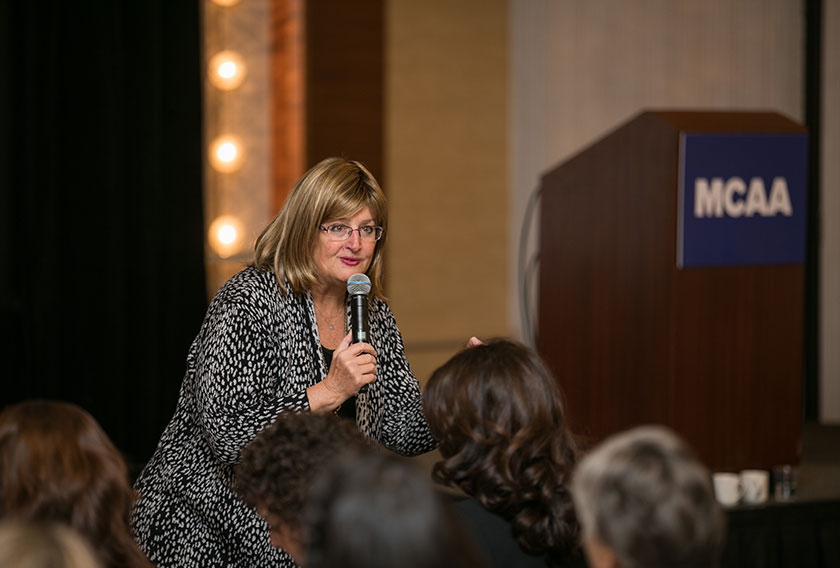 In her presentation, Is the Light On In Your Eyes?, Sam Horn encouraged attendees to reflect on what happiness means to them. Through a series of interactive exercises, she helped them define action plans for updating beliefs and behaviors that may be holding them back, saying every day is an invitation to evolve.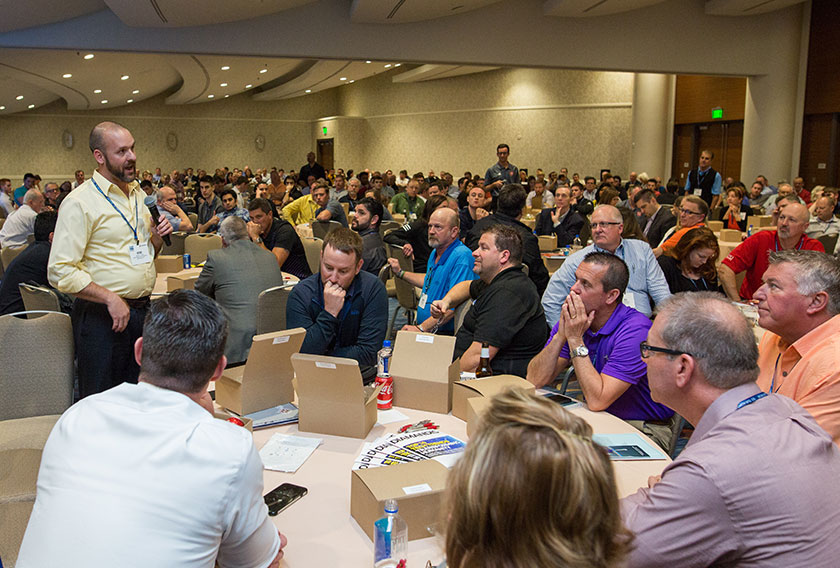 Moderator John Koontz kept the discussion flowing during the Finding Talent…A Roundtable Discussion and Box Lunch, sponsored by Apollo Flow Controls. Attendees shared ideas and listened to what student chapter members had to say about what young people are looking for.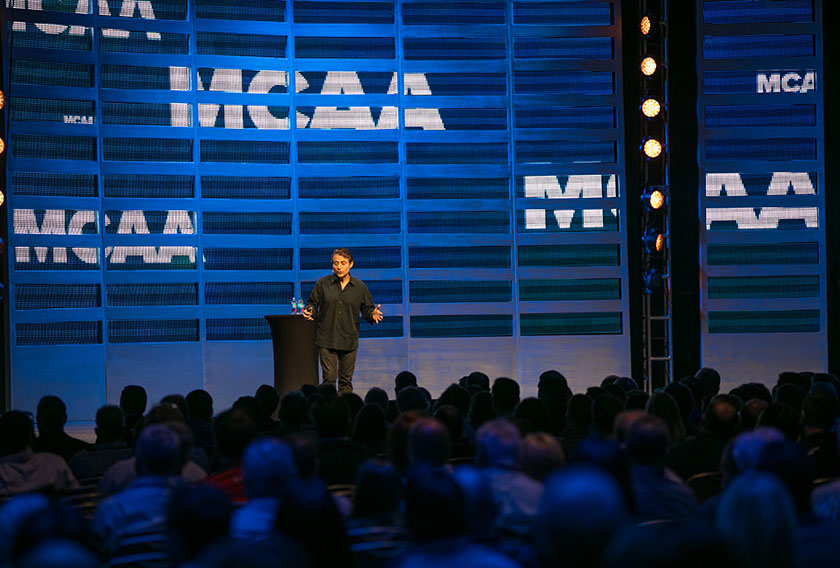 Achieving Innovation and Breakthroughs Featuring X-Prize Foundation CEO Dr. Peter Diamandis showcased breakthrough technologies that are changing the way we live and work. Diamandis showcased the 3D printing of building materials and even homes. Asked how business owners can encourage innovation in their companies, he suggested appointing a company experiment guru to envision what the company can be doing, then having teams of five people from diverse backgrounds conduct the experiments and report the results.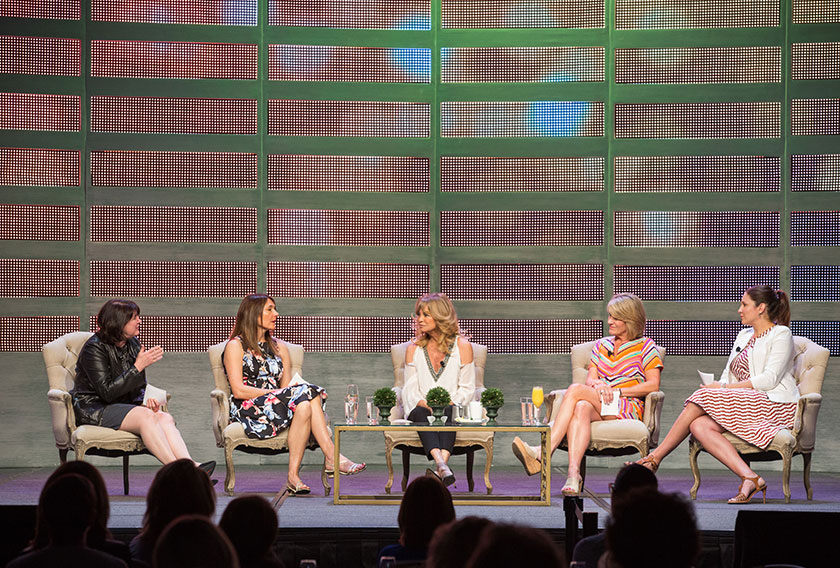 Tuesday's A Morning with Goldie Hawn Hosted by MCAA First Lady Sharon Glynn, sponsored by Ferguson, gave attendees a front-row seat for a talk show style question and answer session.
Matt Abeles' session on Disruptors for the Built Environment provided a preview of the newest emerging technologies designed for mechanical construction projects and a discussion on augmented reality, virtual reality, project management technology, laser scanning and more, and how those technologies will help our industry advance today and for years to come
During Younger Next Year, Chris Crowley shared the behavioral changes that can help attendees become healthier, more energetic, optimistic, decisive and effective at any age.
In Extreme Leadership, sponsored by Winsupply, Steve Farber encouraged attendees to, "Do what you love in the service of people who love what you do." He showed attendees how to use the LEAP framework—Love, Energy, Audacity, and Proof—to radically improve their organizations and their lives.
Through a series of roundtable discussions, Britton Langdon's Tales from the Road—an Exploration into Efficiency and Productivity asked attendees to reflect on the things that could improve their companies, the results of those changes—best case, worst case and predicted outcome.
During Power Entertaining with Food and Wine, sponsored by Sloan Valve, Eddie Osterland showed attendees how to wow friends, families and business colleagues by entertaining in different ways. Among the tips he offered, he suggested educating guests about new foods and wines to give them a unique experience that will leave them wanting more.