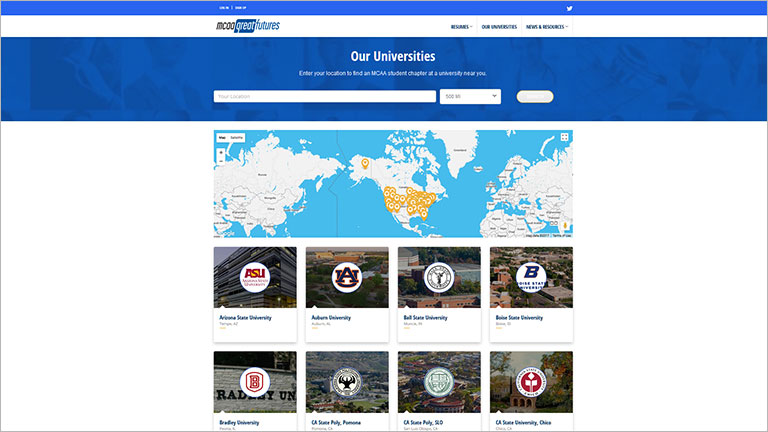 Sure, MCAAGreatFutures.org connects you with the students who will comprise the industry's future workforce. But do you know that it also provides an easy way for you to locate and connect with nearby student chapters?
Visit the Our Universities section of the site, one of our latest additions. There, you'll find an interactive map that lets you filter the results to find universities near you. Or, skip the map to browse all of the universities with student chapters.
Each page provides a more detailed look at the university's academic program, awards, and activities along with the basics, like contact information. In addition, each page highlights the resumes of the university's students who are looking for their great futures.
So reach out and get in touch. You may just find the next star employee to ensure your company's great future!
Related Articles