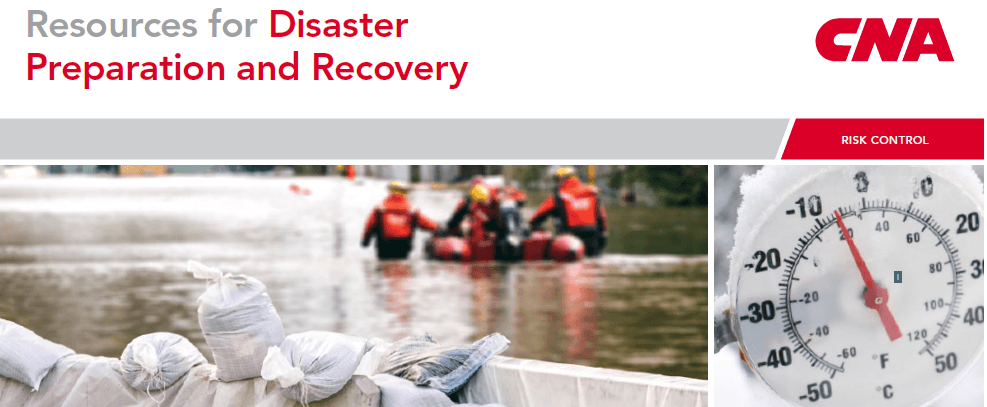 MCAA's longtime partner in safety CNA is providing access for MCAA members to several of its disaster preparedness and recovery resources. If your company is planning to prepare for natural disasters and natural disaster recovery, these resources will be very helpful to you.  The resources cover:
Preparation
• Cold Weather Prep Checklist
• Flood Prep Checklist
• Flood Prep Guide
• Hail Prep Guide
• Hurricane Prep Checklist
• Hurricane Prep Guide
• Quick Prep Guide for Your Employees
• Wildfires: Reduce the Risk to your Business
Prevention
• Disaster Recovery Checklist
• Equipment Exposures for Flood
• Water Damage Prevention Guide
• Business Continuity Planning Guide
• Video: Is your business prepared?
Other Resources
• American Red Cross
• Centers for Disease Control and Prevention (CDC)
• Federal Emergency Management Agency (FEMA)
• Homeland Security
• Ready.gov
Disaster Preparedness and Recovery Resources