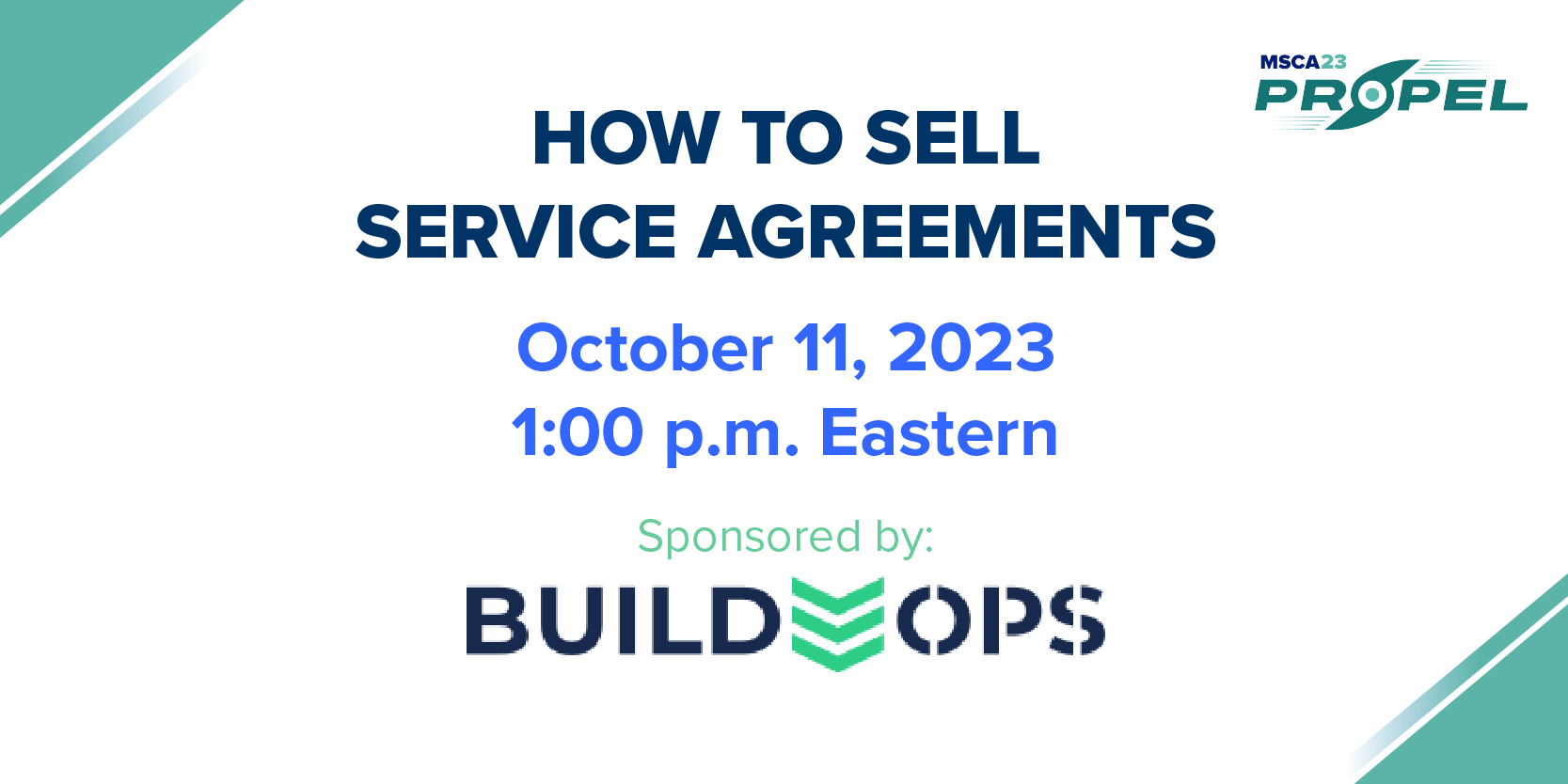 October 11, 2023 | 1:00 p.m. Eastern
On average, service agreements see a 3-5x ROI in additional work.
And yet, we're seeing a shocking number of service departments simply giving up on selling service agreements.
Has it fallen out of fashion? 'Too hard' to train a new sales team on? Just don't know the tactics to get it right?
Either way, the businesses that are neglecting service agreements are knee-capping top-line revenue growth and service departments are feeling it acutely.
MSCA & BuildOps are hosting a webinar on real, actionable tactics on how to sell service agreements.
We'll cover:
✅ How to uniquely position and highlight the value of service agreements to your customers & prospects
✅ How to effectively train sales reps on selling service agreements (even if they're brand new reps!)
✅ How to deliver class-leading customer service AND generate massive ROI on service agreements
Join former MSCA National Chair, Woody Woodall, and BuildOps on October 11, 2023 at 1:00 p.m. Eastern, to learn how to successfully sell service agreements and implement these techniques immediately in your own service department.
Related Articles