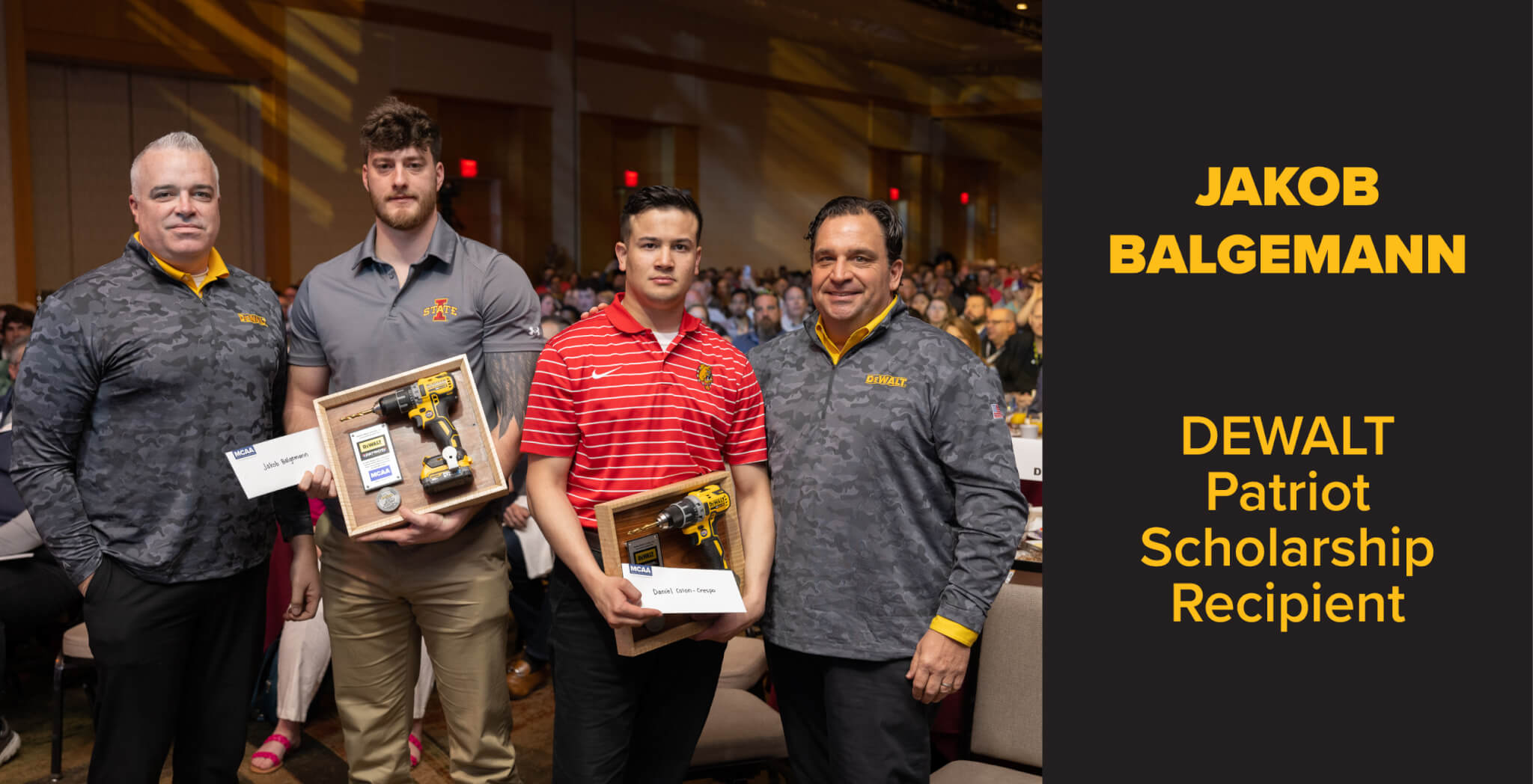 The DEWALT Patriot Scholarship, now in its second year, was created to recognize two veterans, or those who are currently serving in the United States Military, who have valiantly served their country and have chosen to enter a career in the construction industry. Thank you to DEWALT for honoring our military and to our scholarship recipients for their service to our country. These two special scholarships were presented at the MCAA Awards of Excellence Breakfast in Phoenix on March 29th by Jake Sullivan (U.S. Marine Corp Veteran) and Jon Howland (U.S. Navy Veteran).
Jakob Balgemann served in the United States Marine Corps from 2016 – 2020 where he maintained and operated approximately 20 variations of radio networks across multiple platforms of equipment. He supervised and led teams across multiple deployments for the purpose or rapid response force for embassy reinforcement training and was awarded meritorious promotion for performance during 2 deployments.
Jakob will be graduating in May 2024 with a Bachelor of Science in Construction Engineering from Iowa State University.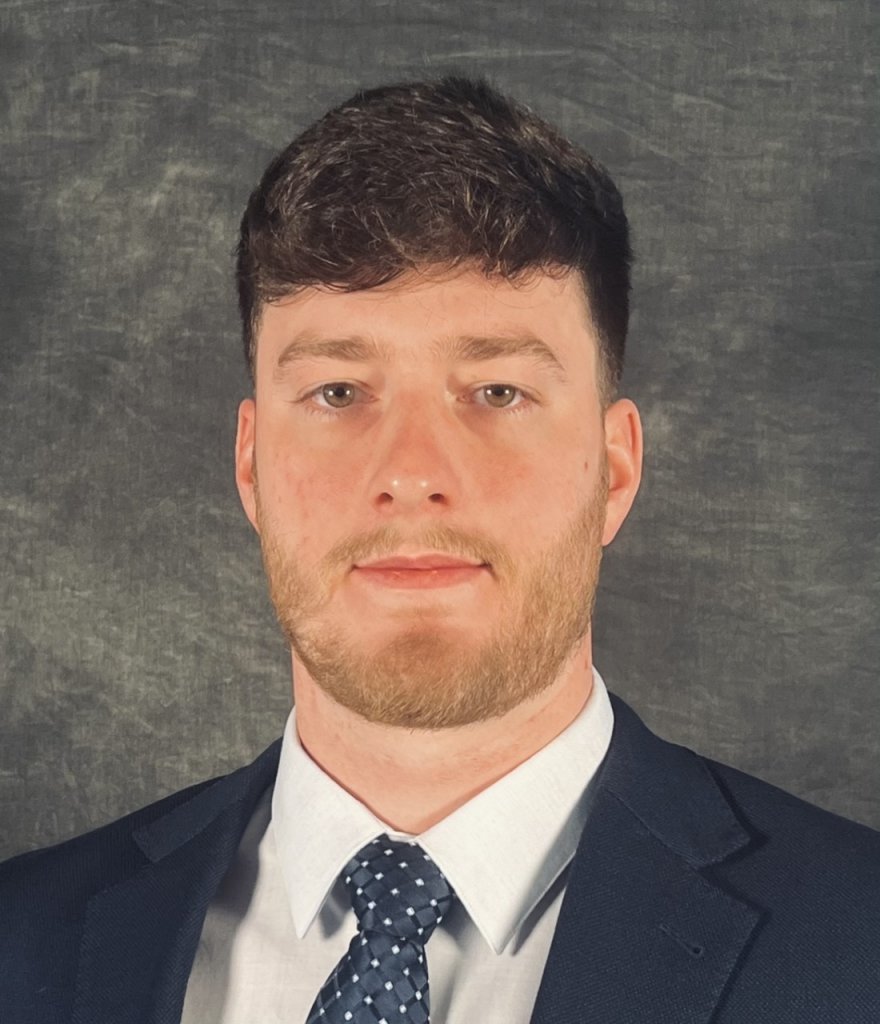 "I selected the word Perseverant to describe myself because this describes me as a person, as well as how I choose to live my life. Throughout my childhood and young adult life, I was fortunate to have excellent role models that demonstrated this trait to me and this was reinforced and built upon my life throughout my time in the Marine Corps.
Working for a Mechanical Contractor would appeal to me because of the challenges that are presented as well as always working in an environment that is changing and evolving. Whether it be technology or challenging circumstances to accomplish a task, this draws my attention because of the satisfaction of figuring out a way to accomplish a task and executing the plan in order to make things work correctly."
MCAA and the John R. Gentille Foundation congratulate Jakob on this prestigious scholarship and thank DEWALT for their commitment to supporting students interested in pursuing a career in the mechanical contracting industry, as well as for recognizing the courageous service of our country's Veterans.
Related Articles