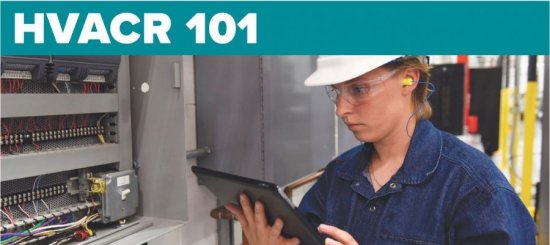 The ever popular HVACR Webinars have been updated and converted into WebBooks — this means you will now be able to read these courses, take notes, print sections, and share with colleagues! Each WebBook contains industry relevant course material along with a quiz at the end to ensure mastery of the material. Unlike a downloaded PDF, the WebBooks can be instantly updated from behind the scenes while your notes are preserved securely on your personal computer.
MSCA's HVACR 101 curriculum gives non-trade personnel a better understanding of HVACR terms, basic systems and the visual tools they need for successful day-to-day interactions with customers and coworkers.
Created by industry experts, the modules include the most fundamental industry concepts, presented in a thorough real-world way that will help your workforce to better understand our business.
These WebBooks are free to MCAA/MSCA members. A certificate of completion will be sent out upon submission of all 10 quizzes in the series. Visit our portal to check out the current WebBooks. Modules will continue to be added as they are completed.  You must be logged in with username and password to access WebBooks.
CURRENT WEBBOOKS AVAILABLE:
What is HVACR?
Terminology and Slang Used in the HVACR Industry
HVACR Basic Sciences and Formulas
Air Conditioning Basic — Small Tonnage