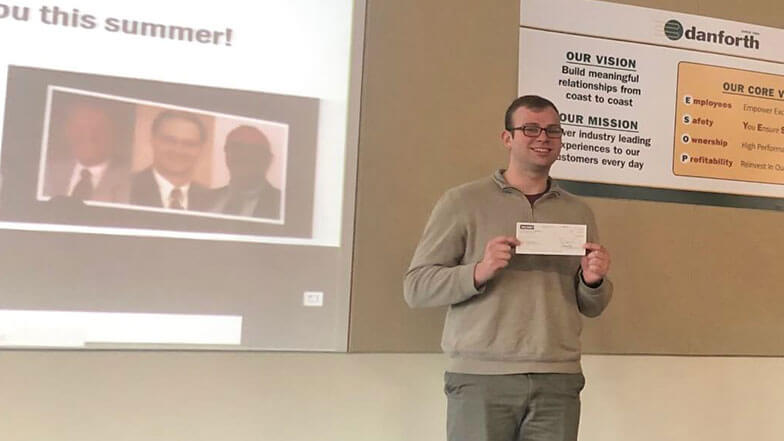 Congratulations to Hunter DeJonge, this year's recipient of the annual Reilly Family Memorial Scholarship. John W. Danforth Company, a charter member of MCAA, established the scholarship to commemorate the memory of its leadership, the Reilly Family. Kevin "Duke" Reilly served as Danforth's Chairman/CEO. Wayne, Patrick and Emmett Reilly contributed a combined 128 years of commitment and loyalty to their company and the industry. This national scholarship symbolizes the Reillys' many contributions to the mechanical contracting industry.
Hunter is a junior studying Construction Management at Alfred State College. He joined the student chapter last fall as the chapter president, and received the chapter's charter at the 2019 GreatFutures Forum.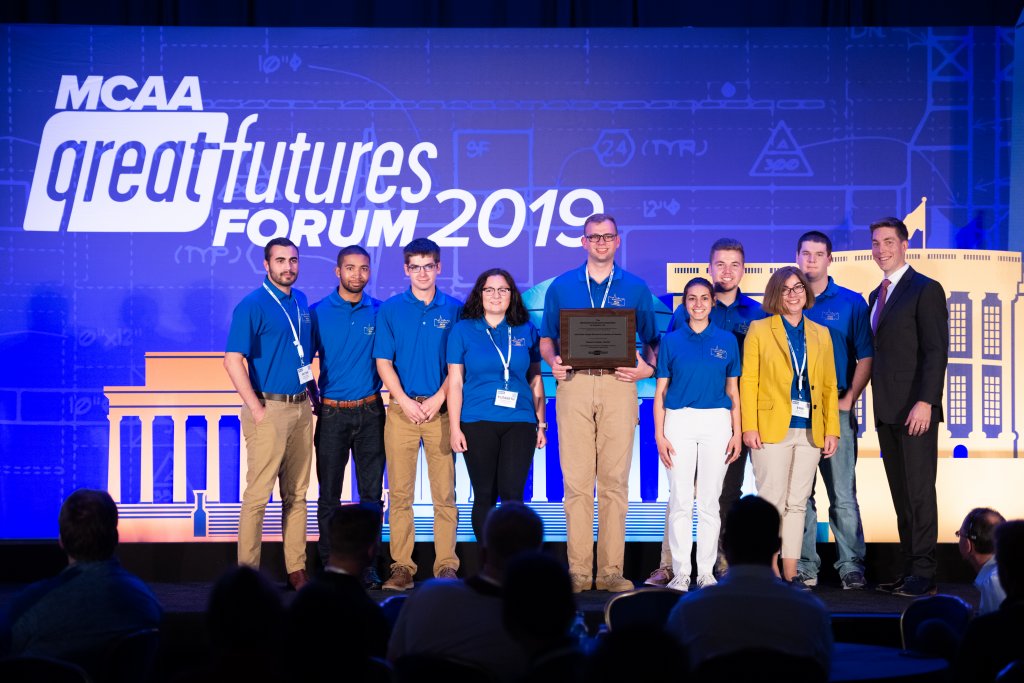 He has been in the United States Army Reserve since October 2016. He received eight months of welding and machining education from the Army's Ordinance School in Fort Lee, Virginia. He has since been inducted into the SALUTE Veterans National Honor Society for military service members and veterans.
Hunter was drawn to a career in the mechanical contracting industry. He said, "I enjoy the technical aspect of it, it's one of the more complex disciplines within construction from a technical standpoint and there's always more to learn."
John W. Danforth Company Experience
In 2016 and 2017, Hunter was a pipefitter metal tradesman for John W. Danforth Company. He prepped pipe to be welded and prefabbed, and fit Victaulic and PVC pipe to project specifications.
Since 2018, Hunter has been a Project Engineer Intern with John W. Danforth. His duties consist of reviewing specs and contract drawings; drafting RFIs; working on change orders, takeoffs and proposals; making equipment matrixes; preparing RFQs and writing purchase orders.
Hunter says he "enjoys the company culture of continuing education. They really focus on developing employees, especially interns." He will be continuing his internship through the summer. After graduating Hunter is looking forward to working full-time and being able to see a project through from beginning to end.
Alfred State's Student Chapter Faculty Advisor, Erin Vitale, says Hunter "brings a joyful attitude to our MCAA meetings. He took the reins of our first submission to the MCAA national competition by organizing multiple meetings and prompting the team on their assignments. I feel confident that Hunter will have a long career in the mechanical industry as he has already made himself a home with John W. Danforth."
MCAA and the John R. Gentille Foundation congratulate Hunter on this prestigious scholarship and thank John W. Danforth Company and its CEO, Robert Beck, for their commitment to keeping future industry leaders invested in the mechanical contracting industry.
Related Articles