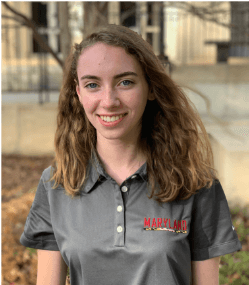 Congratulations to Hailey Brennan, the first recipient of the annual Josam Endowed Scholarship. Josam Company has established an annual scholarship to a sophomore in a MCAA Student Chapter, pursuing a degree in construction management, mechanical engineering or a similar field. Provided that all qualifications are met each year, the yearly recipient will continue to receive the scholarship in their sophomore, junior and senior year.
Hailey is a sophomore, studying Mechanical Engineering at the University of Maryland, College Park. Hailey joined her MCAA student chapter last fall and has since attended the 2019 GreatFutures Forum and helped lead her chapter to the final four of this year's MCAA Student Chapter Competition.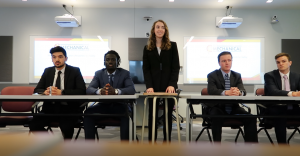 Hailey has had an interest in the industry since middle school and began taking engineering courses in high school. "It was my choice to pursue HVAC as well, which is what really drew me toward a career in the mechanical contracting industry."
While in high school Hailey was active in SkillsUSA, a career and technical student organization. The organization helped Hailey grow confidence in HVAC courses, and led to her interning with a mechanical contractor her senior year in high school.
She continued to pursue her industry interests while at the University of Maryland, and wants to continue to pursue a career in mechanical contracting throughout her educational and internship choices as an undergraduate.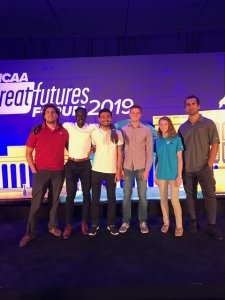 She recently accepted a summer internship with MCAA member, Poole & Kent Corporation, in Baltimore, Maryland, where she will be working alongside Project Engineers on a hospital jobsite. Hailey found the internship through her student chapter connection with sponsoring local affiliate, MCA of Metro Washington.  "The local MCAMW events have provided me connections for internships and I have been happy to volunteer at MCAMW events to meet more of the local MCAA community."
Hailey says she has given thought to completing an HVAC apprenticeship after graduation. "With my experience in mechanical engineering and business, completing an HVAC apprenticeship would put me on my way to becoming a business owner in the mechanical contracting industry."
The John R. Gentille Foundation congratulates Hailey Brennan on this prestigious scholarship and would like to thank Josam Company's CEO, Scott Holloway Sr., for the commitment to supporting younger students to keep them invested in the mechanical contracting industry. 
Related Articles