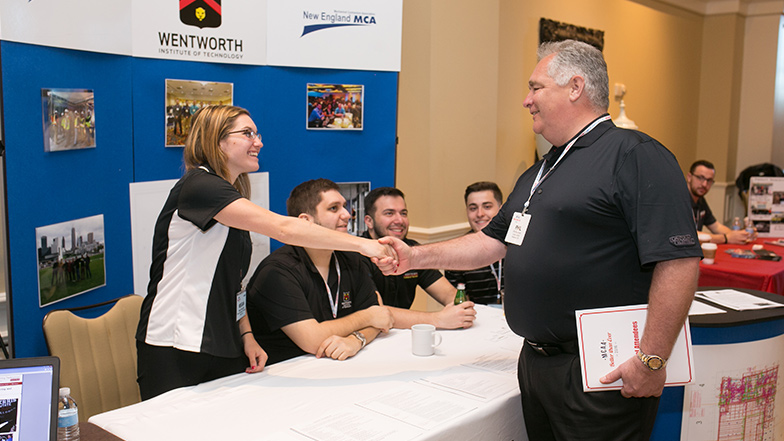 MCAA's 2017 GreatFutures Forum (September 28-30, Indianapolis, IN) will bring together students from across the U.S. and Canada with MCAA members who want to hire them. Their mutual interest in our industry and its potential to grow and thrive will electrify this exciting conference.
The centerpiece of the Forum and the kick-off event is Future Fest, an exhibit of MCAA members—mechanical, service and plumbing contractors and manufacturers and suppliers—who want to hire the best students majoring in mechanical engineering, architectural engineering, construction management and other disciplines related to our industry for either internships or full-time positions.  MCAA members who hire students during the Forum will also have the opportunity to apply for a from the Mechanical Contracting Education & Research Foundation (MCERF) for each student hired and they will receive a $500 gift card.
That's not all!  The program features must-see speakers that include MCAA President Greg Fuller, industry consultant Kevin Dougherty on the importance of communication in the field and world-renowned futurist Thomas Frey on future career changes coming for today's new professionals. The annual mini competition (including Forum Frenzy), a presentation by the Student Chapter of the Year (University of Missouri-Columbia) and the announcement of the 2017-2018 Student Chapter Competition will keep you guessing and engaged.
As a special treat, we're taking over the NCAA Hall of Champions Friday evening for dinner, a tour and an evening of fun, relaxation and interactive games.
This is a conference for everyone, especially for MCAA members who want to hire bright, well-qualified students from the best universities and colleges with engineering and construction programs and their students who want to work for industry champions. All the Forum details are included in the colorful brochure (follow the link below). Registration is opening shortly; watch for the announcement and then sign uip.
Please contact Harlee Gallo with questions.
Related Articles