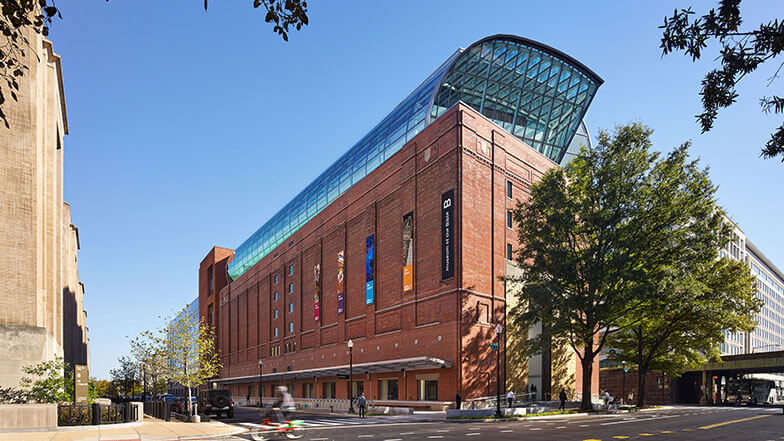 MCAA's GreatFutures Forum is set for September 19 – 21, 2019. During the event, participants will have the opportunity to tour the mechanical systems of the Museum of the Bible, one of the newer museums in Washington, D.C.
Southland Industries, an MCAA member and the HVAC contractor on the project, will be facilitating the mechanics tour.
The museum opened in November 2017. The $254-million, 430,000-square-foot Museum of the Bible project took five years from concept to the grand opening.
Portions of the museum occupy the Terminal Refrigerating and Warehouse Company Building, built in 1923. Over the course of the project, the team adapted 140,000 square feet of warehouse space, performed 240,000 square feet of infill construction and renovated an additional 50,000 square feet of existing space.
The museum houses five floors of exhibit space, research laboratories, libraries, a lecture hall, a performing arts venue, a 500-seat ballroom and a new rooftop galley with a curvilinear glass-and-metal envelope.
MCAA thanks the MCA of Metro Washington, this year's host, and Southland Industries for their support.
Visit the GreatFutures Forum website HERE for information and to register your company for the Job Fair.
Related Articles