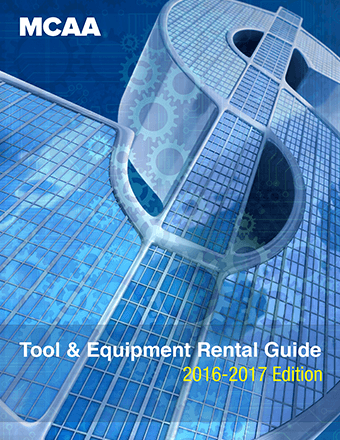 MCAA has released the 2016-2017 edition of its Tool and Equipment Rental Guide. The guide puts the latest comprehensive cost recovery information for commonly used tools and equipment at your fingertips. The single download includes both a PDF version and an Excel spreadsheet. The guide is free as a member benefit.
The rental rates are based on ownership and operating costs for contractor-owned equipment and are derived from formulas and data developed by the experts at EquipmentWatch and from analytic methods used in the construction industry.
Generally, these methods consider the purchase price, depreciation, maintenance and overhaul costs, indirect equipment costs and average annual use hours.
Profit, project overhead and general company overhead costs such as office facilities and supplies are not included in the rates.
Related Articles