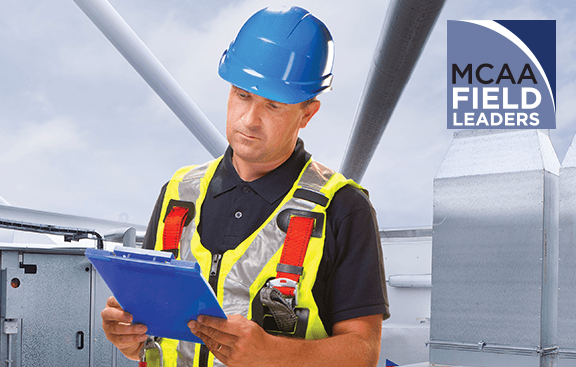 Have you ever wished your field leaders were more focused on results? Would you like them to help grow your company's profits and brand? The Field Leaders Conference gives them the skills they need to make those wishes come true.
Take it from Rick Gopffarth, Vice President of Dynamic Systems, Inc. (DSI), who said, "Getting back to fundamentals and understanding that mechanical contracting is a 'people' business are the key takeaways" that he and the 10 DSI superintendents who attended the Houston Field Leaders Conference garnered.
Eric White, DSI Piping Superintendent and a self-professed "kind of person who would rather have someone 'get out of the way' so I can do it myself," found he needed to change his mindset and learn how to build a team, delegate and trust his crew to follow through. Inspired by Kevin Dougherty's presentation, he has a new personal goal: getting his people to work with him, not for him.
First-time superintendent Luke Long found the session on the impact on profitability the most eye-opening. He learned that it's his responsibility to dig into the job, review the specs and details and make certain everything is correct before turning the project over to his foremen. He appreciated the opportunity to attend the conference. He added that, building the skills of millennials like him, who want to work when they're engaged in the project and involved in making decisions, is crucial to the future growth of the company.
Join Us in San Francisco
The next Field Leaders Conference will take place November 7-9, 2018 in San Francisco, CA. It's a great time to reward your team members for a job well done and infuse your company with new energy for the year ahead.