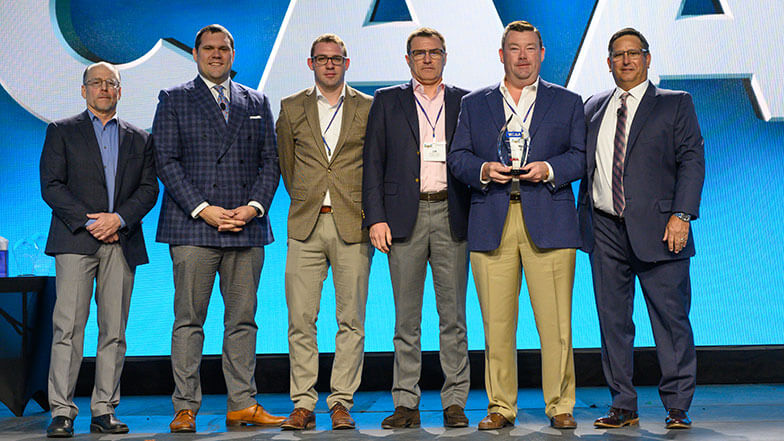 MCAA president Mike Brandt and CNA construction segment director Mark Wilke presented five MCAA/CNA Safety Excellence Awards at MCAA19 in Phoenix. The participating firms were judged on the quality of their safety programs, innovative safety initiatives, and overall safety performance in 2018. The awards were presented at the March 6, 2019 Awards of Excellence Breakfast in front of twelve hundred attendees. The award winners are:
Southwest Town Mechanical – Size Category 1 – Up to 100,000 Work Hours;
Armistead Mechanical, Inc. – Size Category 2 – 100,001 to 250,000 Work Hours;
Integrated Facility Services – Size Category 3 – 250,001 to 400,000 Work Hours;
University Mechanical Contractors – Size Category 4 – 400,001 to 1 Million Work Hours; and
J.F. Ahern Company – Size Category 5 – More Than 1 Million Work Hours.
MCAA congratulates all the winners for their remarkable achievements.
Related Articles