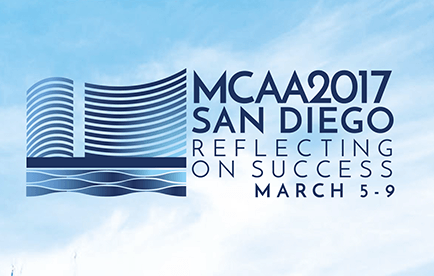 Technology is making our world a better place in which to live and work, as well as transforming our industry.  Find out how and why from the experts at MCAA 2017 (March 5-9, San Diego, CA).
Peter Diamandis—visionary, scientist, innovator, CEO, storyteller and wizard—will explain how technology breakthroughs are blazing trails that will lead to innovations that, until now, have been the stuff of sci-fi books and movies. You'll learn how these inventions will help you overcome the challenges of everyday living and lead to more exciting and fulfilling lives.
No surprise that some of these technology breakthroughs are already happening in the construction industry. Matt Abeles of BuiltWorlds will showcase the latest construction resources and the start-up companies that are making them possible. Find out how these innovations—the technology disruptors—are creating entirely new solutions to the troublesome challenges that confound progress on your projects.
Find out from technology guru James Benham of JBKnowledge how new devices and software can save just enough time—five minutes—to increase productivity by 1%. That's all you need to gain a competitive edge and improve your margins and, as important, your profits.
Virtual design and construction offers one approach to achieving more efficient, productive and profitable projects.  But, which software package is the right one for your company?  Benham and Josh Bone, also of JBKnowledge, have done the hard work of evaluating design software and processes for you and will share their findings.  They'll also provide you with tools you can use to evaluate your software options.
Finding the right devices to bring your design ideas to life in the field is critical to your business, but choosing the right apps to assist your crew is just as important.  Rob McKinney, the ConAppGuru, will recommend workflow apps for daily reports, plan viewing and time entry.  He'll explain differences in each platform—phone, phablet, iPad or Surface Pro.
Don't miss any of these fascinating sessions…and you won't if you register for MCAA 2017.
Visit our Convention website to download the brochure and register!