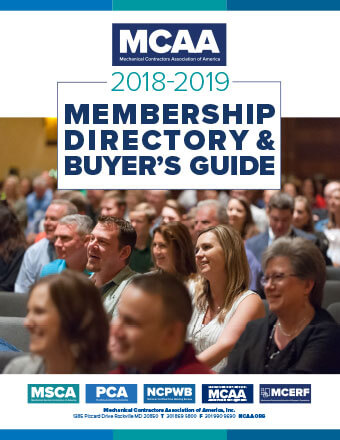 The full-featured digital version of our Membership Directory & Buyer's Guide enhances the look and feel of our directory with digital-only benefits to help you:
Network on the go with linked email addresses.
Connect with the companies, products and services that interest you using linked web addresses.
Get where you're going…fast…with bookmarks and a linked table of contents.
Find advertisers instantly with a linked advertiser index.
MCAA's Membership Directory & Buyer's Guide is free as a member benefit. Printed directories are in the mail and will arrive to members within the next two weeks.
Have updates? Please share! Update your profile on our website, or contact Jan Grillo for assistance.
Related Articles