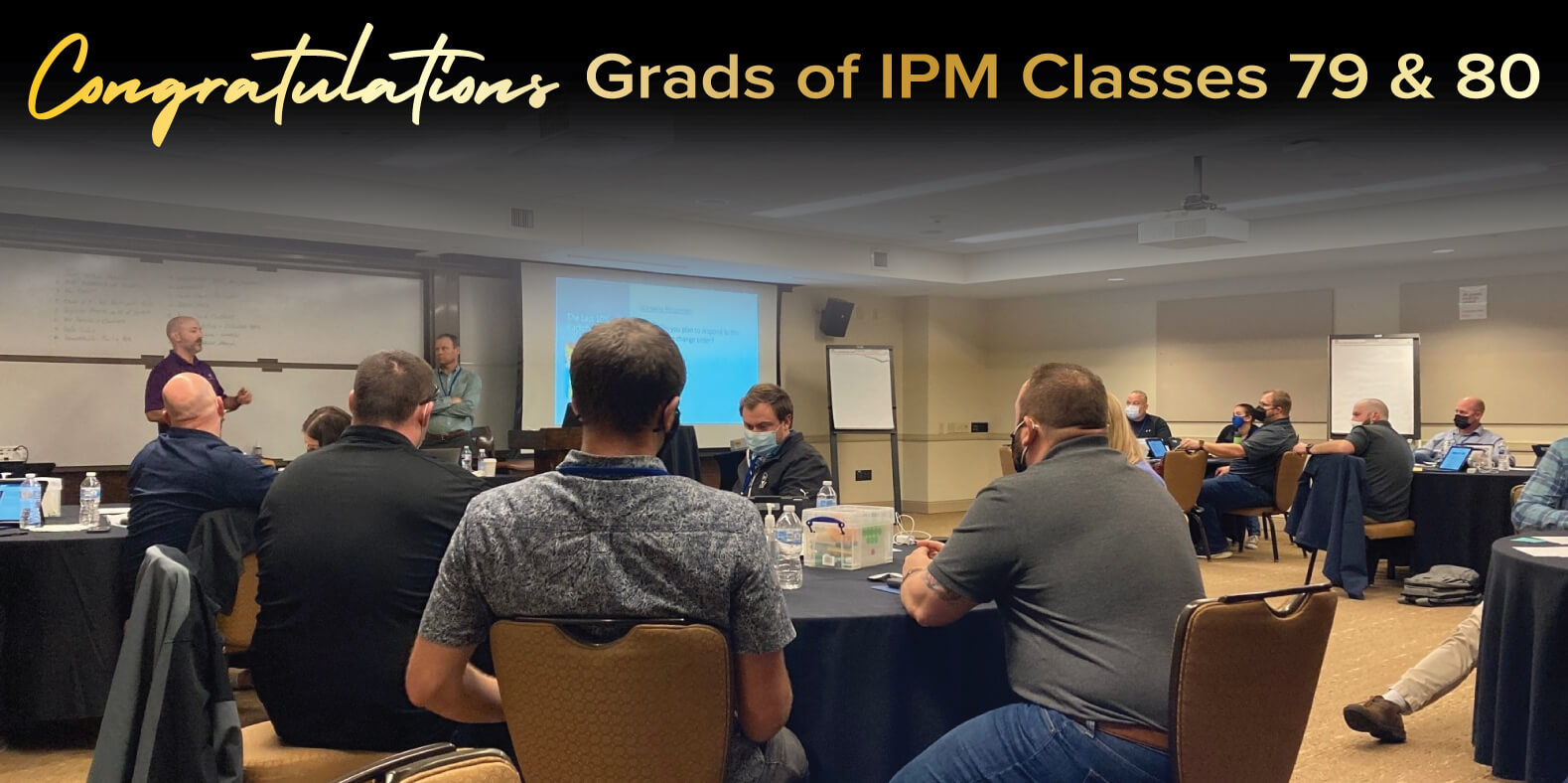 They negotiated change orders, they reviewed contract clauses, they learned best practices for everything from precon to close-out… and at the end of their Week II session, they headed home as the first Institute for Project Management graduates of 2022. We congratulate IPM Classes 79 and 80 and thank them for the energy and enthusiasm they brought to the classroom. Here's how some of these new grads describe the return on investment they're leaving IPM with:
"[IPM was the] best experience of my career. This will have a major impact on my ability to lead and execute successful projects."
"This course has given me a lot of information and good insight on how to be a successful PM. The lessons learned here will help me to work on myself as well as the company. The best part was meeting a great group of people who I learned a lot from… Thank you for sharing your knowledge, experiences, and time to help me grow into a better PM and person."
"This experience was incredible, and extremely impactful for my career. The entire program is thorough, and put together in a solid fashion. Thank you for everything!"
The Institute for Project Management is our longest-running and most popular project management program. It is intended for individuals with 3+ years of mechanical project management experience. Registration is done online on a first-come, first-served basis. Registration for our next IPM course will open on June 15, 2022. For additional information, please visit the IPM course page.
Related Articles