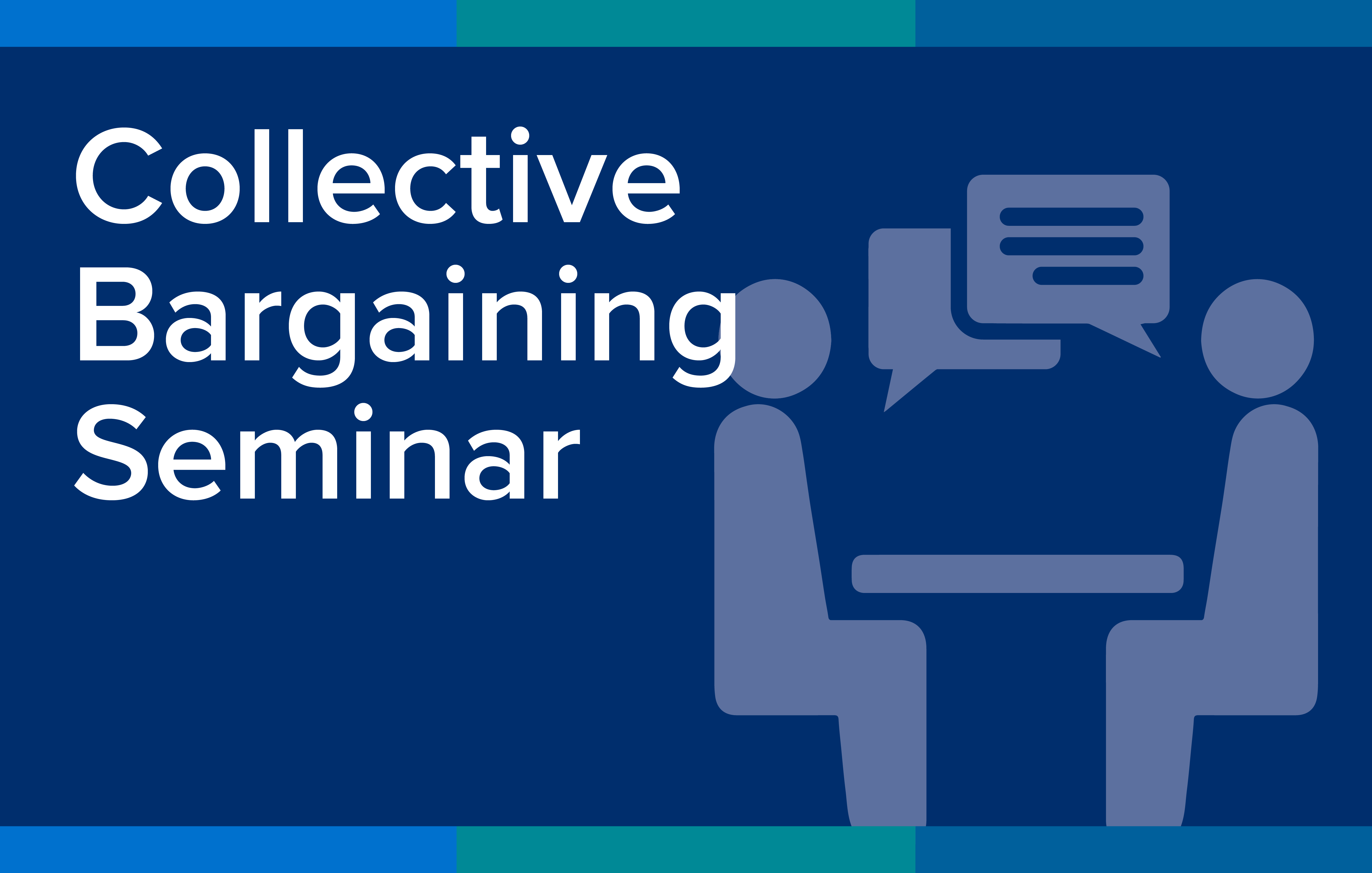 This incredible learning opportunity is back for 2018.
MCAA's Collective Bargaining Seminar is here to help members and local association executives improve their understanding of the bargaining process to assist in preparing properly for negotiations, and to make bargaining a constructive event for management and labor.
Register now!
Learn negotiating techniques and constructive approaches to labor negotiations that will improve workforce performance along with contractor and industry competitiveness.
The program starts Wednesday afternoon, October 31, and concludes at 11:00 a.m. on Friday, November 2, at the Madison Washington DC Hilton Hotel.
Topics covered will include:
The Interpersonal Aspects of the Bargaining Relationship and Process
Do's and Don'ts of the Bargaining Process.  Best Practices and Lessons Learned
Procedure and Law, Basic Principles, Structure of Multiemployer Bargaining Unit
Drug Testing Issues
Apprenticeship Issues
Paid Family and Medical Leave Requirements
The Union's Perspective, Constraints in the Bargaining & CBA Administration Process
Current Issues at the National labor Relations Board, Labor Departments Impacting Union-Signatory, Open Shop Construction Employers and Benefit Fund Administration
Featured Speakers include:
Richard Barnes, C. Richard Barnes Associates
Bob Battista, Counsel, MCA of Maryland and MCA of Detroit; Former Chairman NLRB
Ellen Boardman, Partner, O'Donoghue & O'Donoghue, UA Legal Counsel
Dale Hagedorn, Construction Data Services
Michael Kreps, Partner at Groom Law Group
Lou Malone, O'Donoghue and O'Donoghue, Counsel International Training Fund
Rocky Miller, Partner, Cox Castle & Nicholson
Ryan Poor, Partner, Ice Miller
Glenn Rex, MCA of Houston
Dick Sawhill, ARCA-MCA
Steve Weissenberger, MCA of Maryland