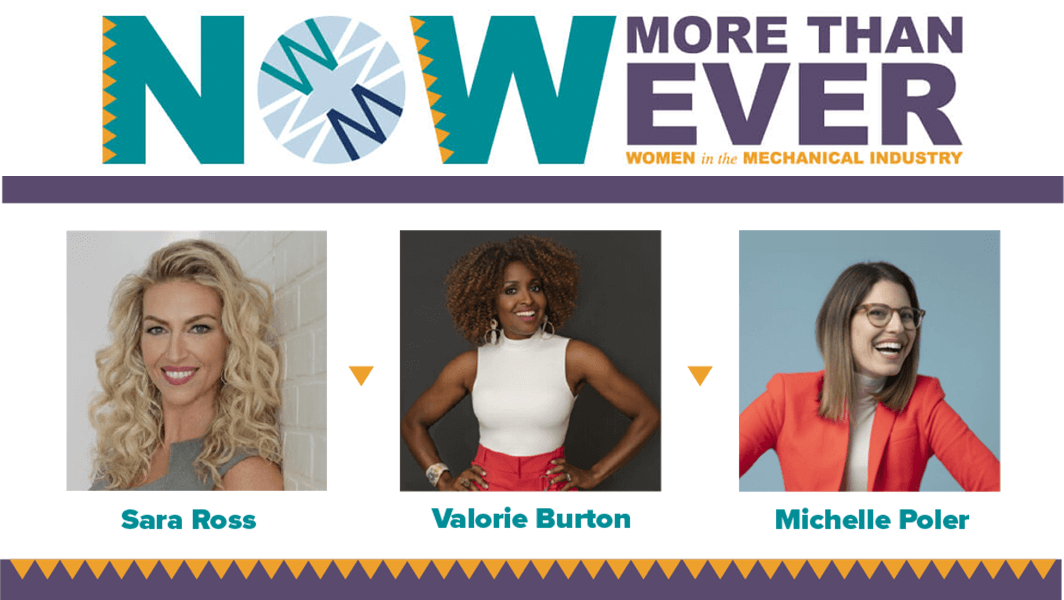 Three powerful, motivating and dynamic women – Sara Ross, Valorie Burton and Michelle Poler – will inspire women at all stages of their careers during the 2nd Annual WiMI Conference in Austin, TX, June 6-8. Don't miss it – register today!
Kicking off the conference is Sara Ross. In her high energy keynote, Sara will share relevant and practical research and strategies for redefining how to succeed at work and in life. The audience is sure to walk away with the inspiration and tools needed to create healthier, happier, and higher performing lives and workplaces.
If we've learned anything in recent years, resilience is gold. On day two, life strategist and resilience coach, Valorie Burton, will be sharing her life-changing message through storytelling supported by the power of research and education in the cutting edge field applied positive psychology – the study of what happens when things go right with us.
Michelle Poler will be closing out the conference with authentic storytelling, engaging visuals and her 100 Days Without Fear experience. Her social movement has empowered millions to step outside of their comfort zone and tap into their full potential.
This year's conference is designed for all women in the industry, from newcomers to executives. The conference will feature inspiring speakers, riveting educational sessions, exceptional networking, and roundtables filled with crucial conversations–you do not want to miss it!
Related Articles